As the school year ends (and so quickly! I feel like it's barely Christmas!), I realize that, for the first time ever, I will be working at the same job and place all summer that I worked at all year long. Granted, with fewer students around, my day-to-day responsibilities will change, but this is a significant life step for me. The students at work who are becoming teachers have finished their college lives entirely, since they are not even taking exams. I, too, don't have exams, but this year, I don't have to grade them either. Grading on the beach in Pensacola last Memorial Day was a pretty sweet gig, but it was still work. It was predictable. For the previous eighteen years, I had either taken a break from school, switched from full-time school and part-time work to full-time work, or switched from teaching all day to going to class all day. It was how my life worked.
Now, everything is different. For the first time in ages, I will be returning this fall to the exact same job in the exact same place. What's more, I will never have left it, even if my hours and duties are different until August. I have no idea how I'll adapt.
It's times like these that I miss teaching. Don't get me wrong: I am glad to be free of those endless piles of papers. I am glad that I don't have to know (sometimes from the direct admission of students to my face) that much of the work I assign goes uncompleted, books go unread, and many students hate everything about English, including me. I am glad that I am not overworked and underpaid. But I miss watching students struggle to finally grasp concepts they've been working on for ages (sometimes literal ages through several years of school). I miss hearing insightful comments from those few students who really got it. I miss being paid at all to share something I love. (Okay, I still do that.)
Despite all the detractors (language warning), I still think English is important. There's a reason it usually remains the only course that is required in every year of school, whether it is disguised as "language arts" or pigeonholed into composition or niche literature courses. We need language to communicate, even if it does get mangled into txt spk. We judge people based on their poor writing and speech, even when we're not great at it ourselves. I doubt that will ever change; it's in our nature. We have to teach what we expect capable adults to know. I saw a flaw in the American education system, and I tried to fix it. I couldn't. I will support anyone who can.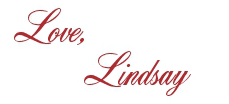 I bet you'll love these posts, too!