My old friend Niki sent me a Christmas present shortly before she went to Afghanistan. (She's in the Army, as is her husband.) I had just been a bridesmaid in her wedding (my first time ever!), so it was super sweet that she remembered me amidst the chaos of getting married, setting up a house, and shipping out. She sent me some very soft purple-and-white striped ankle socks, a bunch of mints and Lindt chocolates, and Loco Cocoa.
I don't drink coffee (though I don't think she knew that), so I was excited to discover that there's such a thing as Loco Cocoa: cocoa with caffeine. This is not to be confused with Four Loko. This is just one "loko". However, according to the package, it's "a crazy amount of caffeine." Since it lacks a nutrition facts label, I have deducted based on the reviews from the manufacturer's blog and another that I Googled that it's about the same caffeine content as a can of Monster or another energy drink. I avoid energy drinks. I usually drink Coke Zero when I need a caffeine fix, but I can't handle sodas before lunchtime. I sometimes have tea for morning caffeine, but coffee seems too expensive a habit to indulge now, especially after so many years without it.
I finally made my Loco Coca today because I woke up almost an hour early this morning. I finished my shower before I realized it, so I wasn't tired enough to go back to sleep. I decided to have a bagel, watch DVR Jeopardy!, and try out my Loco Cocoa. It was a divine way to start the morning.
I have the French Vanilla Superstar flavor. The shiny gold resealable package is adorable and a plus since there's enough powder for dozens of cups of cocoa. In addition to lacking nutrition facts, there are no instructions. Based on the aforementioned reviews, I heated about 8.5 ounces of water and added two heaping teaspoons of cocoa. It blended well, but I had to add about another teaspoon to give it the chocolaty flavor I sought. I must hand it to Loco Cocoa: every other vanilla-flavored chocolate drink I've tried has been gross. This was actually good. It was heavy on the chocolate and light on the vanilla, which must be the secret.
The caffeine buzz was nice. Combining Loco Cocoa with the intellectual stimulation of Jeopardy!, I was alert all the way through my late lunch. I had a Diet Dr. Pepper at lunch, which either caused or contributed to the large slump I felt after I got home, though. All in all, I would recommend Loco Cocoa to anyone who wants an anytime caffeine boost without coffee and with chocolate. You can purchase it at ThinkGeek.
Note: This is not a paid review or even a requested one. I am offering these opinions freely and received nothing in exchange for them.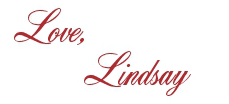 I bet you'll love these posts, too!