I am a big believer in round tuits, although mine tend to just be lists. I have one for books, of course. Currently I only have one book I've purchased that is on that list, which is a clear accomplishment for me. I also have one for movies, although that only exists in my memory. Juno has been on that list for years. Much like my experience with Catfish, I knew that when I spotted Juno coming up on USA in my cable guide, I should use my new DVR powers to catch it to watch at my convenience.
Spoilers lie ahead, but it's been years since the movie came out.
Having heard references to Juno as a pro-life movie and knowing that Jennifer Garner was half of the adopting couple, I had an idea of what to expect. I liked that Juno's story was realistic without being too explicit. (Then again, I was watching it on TV, so I don't know exactly what made the theatrical cut.) I have a soft spot for realistic families in particular. I thought it was particularly apt that Juno, who doesn't live with her mom and isn't close to her stepmother chooses to find the best mom she can when she herself becomes a mother. Perhaps that led to USA's "Mother's Day movies" advertising angle.
Despite the realism of Juno's family (especially the cute but unimportant little half-sister), I was mildly upset by the portrayal of her pro-life classmate. She definitely wasn't Juno's "friend," as I saw some reviews describe her, but having been outside abortion clinics myself, I know that it would be very unlike the friend to be outside that clinic by herself with no written material and only a string of shouted one-liners. She comes off as eccentric instead of a religious psycho, though, which is good.
Although I acknowledge that the story is focused on Juno, I wished we could have seen more of the adoptive couple's relationship. Their divorce is such an important plot point that I wanted to see more of the wife's disposition. Sure, the husband was not ready to be a father (or a husband, apparently), but what made the wife ready to be a single mother? Going through a divorce is tough enough without adding a new baby, the emotion involved in adoption, and becoming a single working parent. I don't mean to imply that I think she would have been a bad mother or wouldn't have been better than Juno (Juno didn't want the baby; that seems essential to good parenting), but I don't think the end of the movie was the end of the story, and I don't like films' leaving me wanting.
The relationships between Juno and her female best friend and Juno and Paulie were pitch-perfect, tough. Michael Cera is seriously typecast, but he does play that character well. I was impressed at Paulie's character. The standard teen father character either desperately wants the baby when the mother doesn't or couldn't care less what the mother does as long as he doesn't have to be involved. I got the impression that Paulie wanted to be exactly as involved as Juno wanted him to be. He still liked her while she was "huge" and even after. Making bad choices doesn't necessarily make you a bad person.
Overall, I would recommend Juno. The movie offers a lot to think about, even after it ends, and although I wanted more, I was pleased with what I got.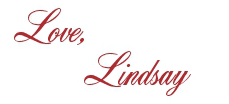 I bet you'll love these posts, too!