I wrote such a clearly Catholic post last week that I actually remembered to participate in Sunday Snippets! RAnn hosted at her blog, as usual.
Highlights:
AJ of Varsity Catholic, an arm of FOCUS, posted about the community he built with the baseball team at Seton Hall. He will miss them even as they miss one who should have been among them. I've felt the same bittersweet happiness as students I taught are graduating. One even friended me on facebook, and graduation was just tonight!
Raven reports on a dissident bishop in his home of Australia who recently left office. The articles Raven links are both very polarized, so it's hard to get a balanced view. I believe that the fundamental problem is that many people forget that the priesthood is a free choice. If you don't think you can handle chastity, poverty, and obedience, don't try to become a priest. In this case, I also feel that a bishop should be an example for the people. As a priest, your life is no longer just your own. You voluntarily gave up a lot of the rights you had to do what you want. Much is required from those to whom much is given (Luke 12:48)–and those who choose to give much.
Kathleen offers a very important post for all who consider themselves pro-life. That label covers more than just opposing abortion. If you take it, you have to take all of it. Kathleen also writes about her real-life experience with whole-village child-raising. If only we could be so trusting again.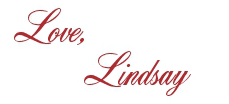 I bet you'll love these posts, too!