It turns out that (a) I accidentally gave my other Sunday Snippets post a date at the end of May (which it strangely retained when I finished the draft last night), and (b) I wasn't as far behind as I thought.
The highlight of last week's carnival featured the following highlights (although, alas, not a post by me):
Magister Christianus announced his twentieth wedding anniversary. That is so many years. My own parents will celebrate their thirtieth next April. I heard on KLOVE last week of the couple that holds the world's record for the longest marriage: 87 years! They are 105 and 107 and still happy together. They even tweeted marriage advice last year! Now that is a good example of (Christian) marriage.
Kathleen posted an ultrasound photo of her new baby at the end of the first trimester. I must not have ever known when the ultrasound photos I've seen were taken, because to me, that baby looks huge. It's a good huge, of course, but wow. Maybe it's zoomed?
There were a lot of newcomers last week. Many of them don't seem to understand how to link up their contributions for the week, but there's plenty of time to learn that later.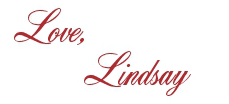 I bet you'll love these posts, too!