I had some other online distractions last night (more news forthcoming), so I didn't quite manage to post this week's Booking Through Thursday on time. Friday morning is closer than usual, though.
What's the latest you've ever stayed up reading a book? Is staying up late reading a usual thing for you?
The latest I've ever stayed up is 4:30 a.m. The night the last Harry Potter book came out, two of my roommates at the time went to Borders with me at midnight. It took a while to actually purchase our books and get out of the store, but then we rushed home to read as quickly as possible. We even started reading waiting for traffic signals and riding the Metro! I was determined not to even leave my room until I was finished: no one was going to ruin that book for me. We got home around 1ish and sequestered ourselves. Sara finished before she had to go to work around midmorning, but I read slower than that, and I had to keep stopping to cry and clap with joy. I was reading as fast as I could, but my eyes were burning, so I got in bed at 4:30, popped out of bed when my alarm went off at 8:30, and kept going. I paused to wolf down lunch, and I finished around 6:00 that evening, at which point I finally calmed down enough to shower.
It was one of the best nights of my life.
I don't usually stay up late reading. I don't even usually read books when they're newly published, so there's no real impetus to be finished quickly. Besides that, nothing will ever be Harry Potter, so I want to let that memory stick with me. Harry Potter changed everything.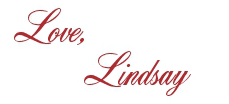 I bet you'll love these posts, too!