Today feels like the end of two very long days, so I am entirely uninspired to do a proper post. Instead, here's pictures.
I usually try not to post images from other sites without CC permission, but this was too cute to resist. I was trying to post something on Twitter for work, and this was the error message. (Click for larger image.)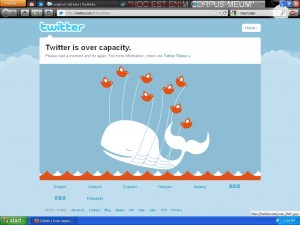 At a totally different point in time (the end of June), my favorite dictionary/site, Merriam-Webster, unveiled its time-sensitive vocabulary quiz. I powered through it for the results below.
I'm not sure how the "70 and above" group came in so high, but I'm all for smart grandmas.