This is intriguing. I've been very pleased with these last few F5s.
Post a picture of the following and explain.
Yourself. Do you like having your picture taken? Why or why not? Do you have a "good side"? I hate having my picture taken. I just don't photograph well, and I'm such a perfectionist that I'm rarely satisfied with photos of me. My good side is my right. My left eye naturally opens less than my right eye, so I flinch noticeably at camera flashes.
Your pet(s). What are their names? How long have you had them? I don't have any pets. I don't really like them. I've thought about getting fish or a turtle, but then someone would have to take care of it for me when I leave town, and I like not having to worry about that. When I was little, though, I always wanted a tiger, since they're (still) my favorite animal.
Your favourite [sic] vacation spot. Describe exactly where the picture is taken. What's special about this place? I don't really vacation. I'm more of a staycation kind of girl. Less travel. The last time I traveled for pleasure was my friend Niki's wedding last summer. In the photo, I am digging in my (old) purse, Andra is laughing at something her husband Pat said, and Niki (the bride, in white and sunglasses) is just chilling. We are standing on the lakeside terrace of a Doubletree in Durham, North Carolina. We girls had not all been together in ten years, and it was a fantastic reunion.
Your bedroom or favourite [sic] room in your home. Explain or tell a story about some of the items in the room. I'm not comfortable posting photos of my actual bedroom, and I don't have many rooms to begin with, but that is one from my old room. The cross is from my confirmation retreat back in ninth grade. Only the purple beads on the cross are woven onto the gold cord (which turned out to be too short to wear). The middle pearl-colored one is held in place by the others. There was some symbolism I have unfortunately forgotten. I used to hang it over a framed photo of me and my friend Kat at our eighth-grade banquet.
One of your favourite [sic] pictures of all time, whether for artistic or sentimental reasons (it doesn't necessarily have to be one you took yourself). Why is this picture special to you? There are so many to choose from! I use Picasa, which lets me star photos I really love, so I currently have about 60 favorite photos. This one is from a CSC trip to Blob's Polka Park. That's the night I learned to polka (very very basic polka). My dance partner is my old friend Tim, who was one of my small group leaders on the CSC First Timer's Retreat. He's a seminarian now, and I think he'll be a fantastic priest.
That was actually quite fun!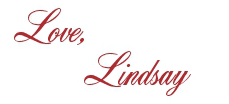 I bet you'll love these posts, too!