I feel like I've heard the word "zobmondo" somewhere before, but I can't quite remember where. I am familiar with forced-choice exercises, though. We learned to do those as icebreakers back when I taught my freshman Honors seminar.
These are "choice" questions. The rules of Zobmondo are that you have to choose one answer – you can't say "neither." You must also take the question as it is – no changing the questions!
Would you rather have to suck all the ink out of a ballpoint pen or paint your tongue with Wite-Out? I'm going to go with the ink, because there's nothing saying I can't suck out a little bit at a time, spit the ink out, and wipe off my tongue. Going back at it again and again would be tough, but I managed to drink banana-flavored barium once. (I hate bananas.) The painting would be too much to put up with long enough to get it all done!
Would you rather drink a gallon of used hot dog water or a shot glass of someone else's foot sweat? I'd drink the hot dog water. It'd be gross, but maybe I could eat a hot dog beforehand to get the awkward taste going.
Would you rather always wear shoes that are a half size too small or always have your underwear creeping up your butt? I've had some awkward wedgies I couldn't do anything about for a long time before. I think I could get used to that if I had to. My feet couldn't stand being squished.
Would you rather always be nauseated or always have a headache? I've fought through headaches before. If it wasn't a really bad one, I feel like I could get used to it. Always being nauseated (vocab points for knowing it shouldn't be "nauseous"!) would make it really hard to eat, so I probably die much faster that way.
Would you rather have to always eat standing up or always enter your car from the passenger door? I think I could eat standing up, but it would make restaurants difficult. I'd probably go for getting in through the passenger door. That would be annoying, but it would only be problematic during the few times I've moved between cities in my car and needed that space to put stuff in it.
That was actually a really great question set. It was almost worth waiting two weeks!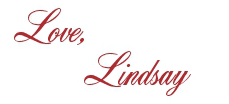 I bet you'll love these posts, too!