Any books you're hoping to get for the holidays this year?

How about giving? Are you giving any good ones?
As a matter of fact, I am! I hope to get a box set of the Hunger Games trilogy so I can finally finish reading them. I accidentally found out part of how the second book begins and ends, but I'm excited to read it anyway. Knowing that Jamie and Landon would get married at the end of A Walk to Remember didn't stop me from reading, seeing, and loving that; neither will this. I bought How to Find Your Soulmate Without Losing Your Soul as a gift to myself, but I already started that, so it doesn't quite count.
I'm giving my mom an Emeril cookbook, but only because she specifically asked for it. My sister is getting a Kindle, so I got her a Kindle giftcard. It's like buying her the books she wants without having to actually give her a book. Books make kind of of boring gifts, unfortunately. Their contents are priceless. The package, not so much.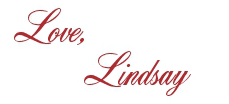 I bet you'll love these posts, too!