I have read and reviewed the first book of The Hunger Games here before, but since my sister gave me the trilogy for Christmas, I decided to start by rereading the first book. It became a twofer, since I used that for this week's review for ACNM, which is excerpted as follows.
This may be the hardest review I've written for ACNM. This is not because I didn't read the book. I did; I've read it twice now, and I would never try to review a book I hadn't finished reading. This is not because I didn't like the book; it was amazing. This is because the book blew my mind, and because it has caused such a stir in the literary world. This book is The Hunger Games.
Before I read the first book in the trilogy by Suzanne Collins back in 2010, I had been hearing about it for ages. I actually had important plot points from the second book spoiled, but that happened with A Walk to Remember, and I loved that anyway, too. I had some time to kill before a friend's wedding rehearsal, so I decided to grab a chair in Borders and give the paperback one chapter before I decided whether to buy it. At the end of the first chapter, I immediately knew two things: I was going to have a tough time putting it down to get to that rehearsal on time, and I wouldn't be satisfied until I'd finished the entire trilogy. As I mentioned in my first review, it was on.
Read the rest at Austin Catholic New Media.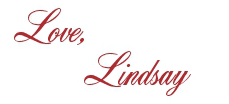 I bet you'll love these posts, too!