This feels like a Friday Five, except it's Thursday.
A while ago, I interviewed my readers for a change, and my final question was, "What question have I NOT asked at BTT that you'd love me to ask?" I got some great responses and will be picking out some of the questions from time to time to ask the rest of you. Like now.

shelovestoread asks:

If you had to pick only 5 books to read ever again, what would they be and why?'

(Such a cruel question!)
The Bible: Do I really need to explain?
Catechism of the Catholic Church: See previous comment.
To Kill a Mockingbird: It's such a great book, and it affected me differently each time I read it. It is the sole novel of a reclusive author. It was set in one time and published in another where not much had changed. It was translated beautifully into film. What's not to love?
The Giver: My heart will always be with YA.
Pride and Prejudice: After all that seriousness, I'll need something lovely and lighthearted!
I have loved many other books, but I think I could be happy with those forever. Not as happy as I am with all the books in the world at my disposal, but pretty happy.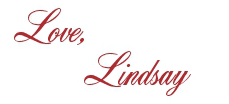 I bet you'll love these posts, too!