Maybe Jen realized her numbering was off. Whatever it was, I don't control the meme, I just participate.
I will be on a mission trip with my students all next week for spring break. If you are the praying type, please pray for us. If not, we could use your good wishes that we travel safely, do good work, and enjoy our trip.
I don't use Twitter. My little brother does, so I occasionally scan his Twitter feed. Most of it consists of one side of Twitter-based conversations (which is today's equivalent of having a chat with someone on a billboard) and information I wish I didn't know and he probably shouldn't share with the public (his school, our hometown, and his name, for example). He did retweet this a while ago, and I think it's the smartest and most genuine thing I've ever seen him (and the original poster) write.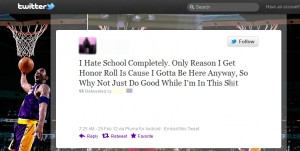 I live in Texas, which is right above Mexico, and it's currently avocado season. I have made guacamole so many times in the last few weeks that I am almost (almost!) sick of it. The last time I made guacamole, it got brown and gross-tasting before I had come even close to finishing it, but only on the top. When I dipped my chip in, everything below the top layer was bright green and in fine shape. Apparently, leaving the seed in does not help. This week, I decided to try slicing an avocado to put on my turkey sandwiches rather than mashing them all so I would lose less otherwise usable material.
I Googled and found out that the browning is due to oxidization: air exposure. After awkwardly slicing the first half on Monday, I covered the second half with plastic wrap until yesterday. I was pleased to find that, although the exposed surface had indeed gotten brown, presence of the seed notwithstanding, all I had to do was skim that part off the top with my knife and I had a perfectly good avocado half. That was my greatest discovery since I started covering pots of water while I waited for them to boil. I have conquered easy kitchen science!
On Saturday, I woke up ten minutes before our RCIA retreat was supposed to begin. I said some words I don't often use, then threw myself into speed mode. I knew I was facing a no makeup day (which I usually only do when I'm staying home), the epic adventure of frozen Stouffer's lasagnas (why do they take so long to bake from frozen?), and a very short timeline, but I tossed up a few prayers to Mama Mary, stayed focused, and made it happen. I completely forgot the garlic bread in the freezer, but all my ovens were full anyway. I'm not doing so well on giving up my snooze button, but I won't give up yet.
In other work news, we celebrated confirmation on Sunday with Bishop Joe. It's always nice to have him around, even though we do have to put on our company pants. I had forgotten he'd be coming, but even in my morning grumpiness I managed to create one of the most fashionable Sunday work outfits I've worn so far.
https://instagram.com/p/Hy50qGIh6j/
In other photo news, I was cutting through campus last week when I noticed an incredible smell as I walked under a tree. Lavender! I don't think I've ever smelled it in nature, just in manufactured lotion and shower gel. I don't even remember it from last year, and I feel like tree-planting would have messed up Drag traffic enough for me to notice. It definitely made my dreary walk a little more beautiful.
https://instagram.com/p/H5ASXUIh06/
I'm pretty sure everyone and his brother has seen OK Go's breakout video for "Here It Goes Again." I was reminded of it when my link to it in an old post broke, so I went to rewatch it and discovered a group of adorable high school students recreating the whole thing for their talent show. In the end, I don't care if it's not really that hard with practice. It's still awesome and totally authentic.
For more Quick Takes, visit Conversion Diary!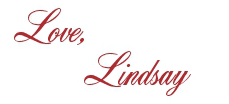 I bet you'll love these posts, too!