A while ago, I interviewed my readers for a change, and my final question was, "What question have I NOT asked at BTT that you'd love me to ask?" I got some great responses and will be picking out some of the questions from time to time to ask the rest of you. Like now.

Ted asks:

Have you ever used a book to instruct someone of something or is there anyone for whom you would like to do that? (I don't mean a text book for a class, but a work of fiction or non-fiction that would get a certain message across either through plot or character). What is the book and what do you wish to impart?
I don't think I've ever tried to teach someone a life lesson by way of a book. In my experience, it's better to teach people things after building a relationship with them. That way, they know you actually care about them and are not just "selling."
I have definitely learned lessons from books, though. That's a huge chunk of my training as an English teacher: identifying and explicating themes and teaching high school students to do the same. To Kill a Mockingbird, The Chosen, "The Euphio Question"—there's something to be learned from almost any story.
That's a pretty vague answer, but it will have to do for now.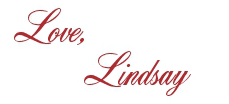 I bet you'll love these posts, too!