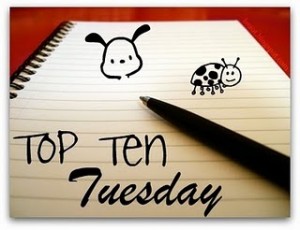 The original poster over at The Broke and the Bookish this week narrowed this down to books coming out during the season of spring. I am never quite that interested in new releases, so I'm going to list instead my
Top Ten Books To Be Read (TBR) This Spring
Sinner, by Lino Rulli, the Catholic Guy: This one's easy, because I already have the book in hand, and I already said I'd be reading it in my review for ACNM today. I haven't listened to much of Lino's show because I haven't had satellite radio since I got my iPhone, but I did enjoy it.
Style, Sex, and Substance: 10 Catholic Women Consider the Things that Really Matter, edited by Hallie Lord of Betty Beguiles: I just bought this one, too. I only recently started reading Hallie's blog (and contributor Jen Fulwiler's Conversion Diary), but I love them so much that I knew I had to get this book. Between Hallie and Jen, I've read excerpts from about half of the essays, and I'm so excited to read the rest!
The Thrill of the Chaste, by Dawn Eden: I used to read Dawn's blog, and I enjoyed her take on the Christopher West pre-sabbatical debacle. She also completed a theology degree from the Dominican House of Studies, a place that will always be dear to me because so many of the holiest people I know either love it or are studying there. I definitely know I need to broaden my exposure to people who write on the theology of the body, and this seemed like a good way to do it (plus the bonus of getting a book out of my Amazon "save for later" shopping cart and free shipping besides).
Thumped, by Megan McCafferty: It's coming out on April 24, and I am so excited! Bumped blew my mind, and even though the premise leaves me a little confused and uneasy, I'm still going to devour it.
Alice on Board, by Phyllis Reynolds Naylor: I'm committed, guys, and I'm in until the bitter end, which is only two books away. This will be the penultimate book about the girl who systematically experiences every possible teen problem. I'm almost ready to throw her a party just to celebrate finally growing up!
Messenger, by Lois Lowry: After re-reading The Giver last year, I definitely want to finish its sequels, since it's such a short series. And as I write this post, I have just found out that there's a fourth Giver book coming out in the fall! How epic! I'll also have to re-read Gathering Blue in the meantime.
The Church and New Media, edited by Brandon Vogt: This will also be a future ACNM-aimed read. Jen Fulwiler wrote a chapter, as did Marcel LeJeune, a campus ministry colleague of mine. I'm not sure I'd be interested if not for ACNM, but that's as good a reason as any.
Charmed Thirds,
Fourth Comings,
and Perfect Fifths, all also by Megan McCafferty: These are just three of the books on my "must finish these series!" mental reading list. I like being finished with things, and although these will require re-reading Sloppy Firsts and Second Helpings, that's a plunge I'm willing to take. Just like with Alice, I have to know what happens to Jessica "Notso" Darling.
That last section was three books, but otherwise I actually got ten in this week, and just before midnight! Hooray!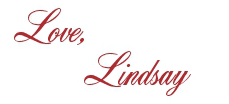 I bet you'll love these posts, too!