Let the record show that I was all prepared to post this on, well, Saturday, but my blog server was down. Anna had it under control, though, and I should be set. Uptime is good news, since I've got two big posts in the works.
What is your favorite season?I like winter. It smells so fresh and clean. Anything that would be smelly or rotten is dead or frozen. Problem? Solution.
Do you do anything special to acknowledge the change of seasons? Ideally, I would change out seasonal clothes, but I don't have many summer or winter clothes, so I tend to just let them all stay mixed together. It does keep anything from getting musty, so maybe there's something to my lack of a method.
Planning to do any spring cleaning this year? I don't know if I've ever seen an interrogative sentence fragment before. I will flip my mattress, but other than that, I'm just keeping up my regular every-other-week cleaning schedule.
What is your favorite plant and why? I don't really have one. I loved the way the lavender smelled earlier this month. I drew some tulips in high school that turned out fantastically well. I tend to prefer flowers that are less popular but therefore more interesting than roses.
How[']s about a poem? C'mon, it can be about anything you like. Poems are nice. Frost is my favorite poet, but I don't see what this has to do with spring.
I was thinking recently about how translation doesn't work well for poetry, and I was reminded of studying "Puedo escribir" by Neruda when I was in college. At the time, I didn't quite know enough Spanish to really understand, but the consensus was that the translator didn't do a very good job. If you read Spanish, you can decide for yourself.
Puedo escribir los versos más tristes esta noche.

Escribir, por ejemplo: "La noche está estrellada,
y tiritan, azules, los astros, a lo lejos."

El viento de la noche gira en el cielo y canta.
Read the rest, and be enchanted.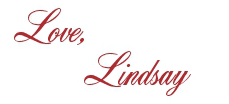 I bet you'll love these posts, too!