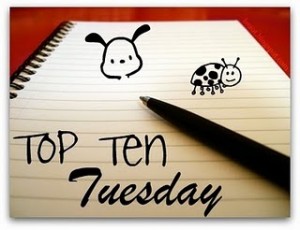 One of the great things about my job is that I do many things I used to do (and still do sometimes) for free: talk about Jesus, go on retreats, pray. I also get to do a lot of spiritual reading. In my (rare) moments of downtime, I've been known to bust out an encyclical or Catholic website article. The line between personal growth and professional development is so very thin.
But some books just aren't work-appropriate, so I have to save them for lunchtime. There are a few books I would duck out of work for. I have too much vacation time, so that'd actually make my business manager pleased, come to think of it.
Top Ten Books I'd Take Time Off from Work to Read
I wouldn't play hooky in its strictest sense because I like my job and don't want to lose it, and it seems so counterfeit to skip work at a church.
Harry Potter: Unlike the original poster, I have actually read the whole series, the schoolbooks, and The Tales of Beedle the Bard. That said, I would absolutely take the day off work if J.K. Rowling wrote another book set in the Potterverse. I think that's why they always released them on Saturdays. I read a statistic that children's emergency room visits always dropped the weekend a new Harry Potter book came out. Coincidence? I think not.
Whatever J.K. Rowling is working on now: Even though she has said it's not about Harry Potter, she'll still sell a billion copies, and I'm pretty sure it will still be awesome.
Thumped: That's so sad, isn't it? I loved Bumped so much that I don't know if I'll be able to put Thumped down.
The Hunger Games and
Catching Fire: But not Mockingjay. Such a letdown. This was almost my actual experience. I was so captivated by the first two books that I spent dedicated time at home plowing into them. Mockingjay was so pale in comparison that it took me (comparatively) forever to finish.
No Man Is an Island: I already reviewed it for Austin Catholic New Media, but (shh) I haven't actually finished it. I'm reading the ebook version I checked out from the library, so I've had to re-download it to my phone twice already, and I am so ready to be finished with it that I'd want to put it ahead of work. It's fantastic and I'm enjoying it, but with spring break behind me and Easter approaching, I don't have the time to dive in.
Theology for Beginners: See notes on previous book. This is another great one I reviewed that I haven't yet finished. It's been bouncing around in my bag for probably two months. I have never attempted to read this many books at once. It's insane!
Sinner: I already promised to review this one for my next ACNM post on Tuesday, but I haven't started the book yet! Five books at once is even more insane!
Eight is going to have to be enough for this week. The thought of my needing to read so many books is making me upset and, ironically, I have to go to work now.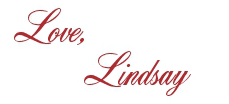 I bet you'll love these posts, too!