I'm taking a wild swing at this week's number, because Jen didn't post it, and the last time I tried to guess, I was wrong. I'm also taking a mulligan on posting this on Friday, so I've set a nice precedent.
A friend turned me on to an entire tumblr blog of Catholic photo memes. The answer-a-bunch-of-questions kind of meme will always be my favorite, but come on—you have to love these.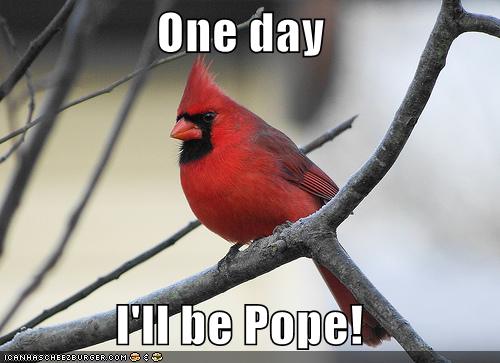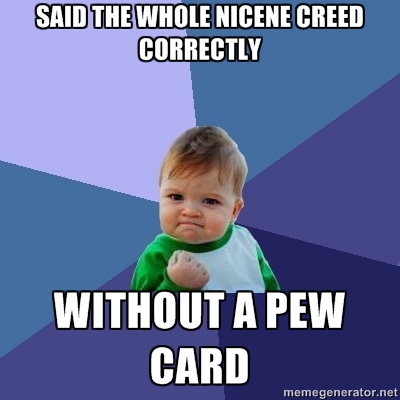 That's not me yet, but someday, friends.
On a vaguely related note, I attended the diocesan confirmation Mass with Bishop Joe on Saturday. Since I only had one student being confirmed, we were seated way up in the short pews in the front, so I had a great view of every one of the 100-plus confirmations and the Liturgy of the Eucharist. It was so epic to hear all those confirmation names: lots of Marias (for men and women), a few Christophers and Anthonys, and at least one Faustina. My student shares my name, Cecilia.
During his homily, which was much more English than Spanish (unusual for Bishop Joe), our dear bishop mentioned that the about-to-be-confirmed should take a more active role in learning the faith for themselves. He cited the creed as an example of something to commit to memory and to heart, although he admitted that it would be a little trickier now that everyone's learning the new translation. (That might be my worst segue ever, but I'm going with it.)
I hosted Dr. Ed Shirley at work last week. He teaches a course every fall at St. Edward's University on Christianity and Alchemy in Harry Potter, so I invited him to be part of our new speaker series. We had the biggest turnout so far for any of the speakers (which is still a little pathetic for the size of our ministry), and he gave a great talk. His talk was definitely enough for a separate post.
Unlike most of the other talks I attend, I actually had a question in mind. I asked Dr. Shirley if he thought all of the alchemical symbols and Christian themes were just a coincidence. His answer was that they are so specific and so pervasive that it would have to be the most harmonious coincidence ever. I'm not entirely sure I agree with all the parallels he pointed out, but I agree that Harry Potter's story is more than meets the eye. (Like Transformers!)
I took my students from the mission trip out for a reunion dinner on Thursday. It was a little strange treating them to good food as we reflected on the poverty we'd seen, but reflection is an important part of the experience of service learning (maybe the most important part), and food has been an integral part of Christian communion for centuries. It was good to see everyone again, and I think the trip may yet be affecting those kids.
I'm going to call it at four takes this week. Maybe I'll make it up with any of the great experiences I've had recently and thought, "This will make a great blog post!"
For more Quick Takes, visit Conversion Diary!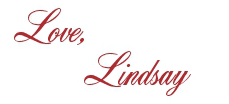 I bet you'll love these posts, too!