Tuesday is almost over, but not quite!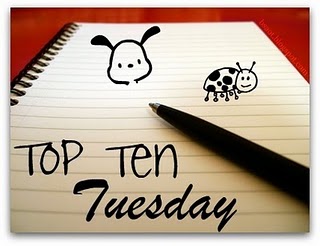 Top Ten All-Time Favorite Characters
Hermione Granger, from the Harry Potter series: Of course I have to identify with a bookish character, but it goes further than that. Hermione is a Gryffindor. Her "books and cleverness" doesn't pigeonhole her into Ravenclaw. Her ability to balance her infinite knowledge with the horror that comes with being one of Harry Potter's best friends makes her a much more interesting character than a walking encyclopedia would be. (Sorry, bro.)
Landon Carter, from A Walk to Remember: This was the first book that ever made me cry (back before Half-Blood Prince, guys; I'm not a statue). I'm not usually a romance fan. I even quit reading Scribbler of Dreams because I realized it was a Romeo and Juliet adaptation, and it was not a good one. The only reason I remember the title is that I hated it. There was something about Landon that made me buy into the romance, though.
Mia Thermopolis, from the Princess Diaries series: Again, not super classy, but super fun. I still have the last five books to read, but from the first five (and the half-book about spring break), I fell in love with Mia. She has likeability because she's just an average kid, but she's living out the princess fantasy of every little girl. Her quirks are my favorite: her struggle to just barely pass freshman algebra, her love of romance novels and making lists, and her never-ending quest for self-actualization. I love her so much.
All the major characters from Cassandra Claire's Draco Trilogy: I refuse to read any of the books by "Cassandra Clare" since she dove out of fandom so quickly and completely, but I still love the Draco Trilogy and her version of J.K. Rowling's characters. Even with Blaise Zabini as a red-headed girl, Sirius not dead, and a final book that went on way too long, she is still the best fanfiction writer ever, and her characters are incredible.
That was pretty pathetic. I really need to read more fiction, guys.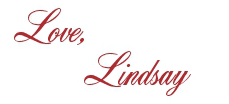 I bet you'll love these posts, too!