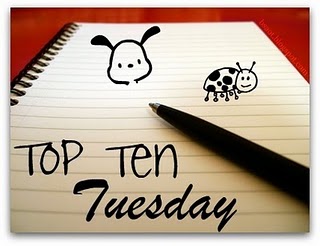 It's almost the end of Tuesday, but not quite, so here we go. I don't spend much time at the beach, and I don't usually read chick lit, so this will be interesting.
Top Ten Books I'd Recommend as Good Beach Reads
Confessions of a Shopaholic: This is a pretty old book by now, but I enjoyed it when I read it in high school. I borrowed it from my junior year English teacher (i think on her recommendation), which was a little awkward because it was so clearly intended for grown-ups. It's the closest thing to chick lit I've read and enjoyed, though.
Shopaholic Takes Manhattan: This was the second book in the series. I think that teacher loaned all three to me at once…
Shopaholic Ties the Knot: …because I also read this one. I remember her telling me that she wished I could read them without knowing that the later books existed, because she'd enjoyed them so much that way. I suppose it's like the experience of Harry Potter for future generations. They won't have to wait literal years between books and movies, so it will never quite be the same. The best part of this book, though, was that it emphasized an issue I know very well from my marriage prep training: the exchange of consent is crucial to making the marriage. That's a bit spoilery, but can you really expect surprises from beach reading?
Shopaholic and Sister: I try not to recommend books I haven't read, but if I were going to take on chick lit again, I'd probably start with this one. I hate leaving things unfinished.
The Princess Diaries, Volume VI: Princess in Training: Speaking of leaving things unfinished, I still have to read the last five Princess Diaries books. They're not chick lit, but they're the kind of lighthearted, fluffy books you might find a woman reading on the beach.
Volume 4.25: Valentine Princess: Among the endearing things about this series is that there are a number of companion books and "half volumes," all still in character and still delightful. I somehow missed this one between the fall semester Volume IV and the spring break Volume 4.5.
Volume VII: Party Princess: And so on through Volume X.
Volume 7.5: Sweet Sixteen Princess: I wonder what a sixteenth birthday party is like when you're royalty and your grandmother is the antithesis of Julie Andrews.
This Lullaby, by Sarah Dessen: Really any Sarah Dessen book would do. I saw How to Deal because I love Mandy Moore, so I read the books on which the movie was based, and I found romance stories I actually enjoyed. That doesn't happen very often.
The Devil Wears Prada: I saw this on FX one random afternoon, and I actually liked it a lot. I love Anne Hathaway (she's beautiful and has the same name as Shakespeare's wife), and I loved the Harry Potter reference, and even though I don't like fashion, I was intrigued. Based on standard book-movie relationships, the book must be even better than the movie was.
Look at that! I thought this was a category I knew nothing about, and it's the first TTT I've finished in ages. True, I had to separate out a couple of series, but technicalities are still valid!
What do you think? Did I miss anything?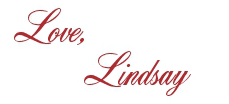 I bet you'll love these posts, too!