This week was another huge meme/blogging fail. At least I knew last week that this week would be busy instead of being surprised halfway through. I started off with a full day of meetings, continued into an all-day off-site staff retreat, had a lunch meeting after Mass for the Assumption on Wednesday, and then had a meeting in the morning on Thursday before working until 9. Work-wise, I feel like I'm still on last week!
In addition to being on the staff retreat on Tuesday, I was on a personal retreat over the weekend with my non-work-related Catholic friends. It wasn't quite what I'd expected, but I enjoyed it nonetheless. I got to use up one of the many vacation days that pile up because I work a lot, and I got to spend some quality time with old friends and make some new ones. And it's always nice to realize how much you value privacy when you go from living alone to sharing a roomful of bunk beds and two showers with a dozen other women. I was humbled.
I greatly enjoyed the Assumption this week. I was able to lead a "Bible study" on the readings on Monday night, so I was extra prepared for Mass. I was, however, supremely disappointed at our low attendance. We did have our only Mass in the middle of the day, when most people are at work or school and can't necessarily get away (although work should be wary of not letting them off for religious reasons), but that never seems to stop the Ash Wednesday procession of penitents. Granted, the Assumption was also not a Holy Day of Obligation last year since it was on a Monday, but it breaks my heart to think of how many people might not realize that missing Wednesday was as serious as missing a Sunday. If they were aware; so be it. Either way, there's always forgiveness for those who seek it.
Last night, I stumbled across one of the best ads I've ever seen. As the bloggers note, it's so great because it creates an intense emotional response, it is effective, and it uses the technological capabilities of the iPad to great effect. Please be warned that the ad concerns domestic violence and may be especially disturbing if you or someone you love has experienced domestic violence.
My summer Bible study is almost over! We finished the Old Testament this week, which leads up to our final session, the sole one on the New Testament. I make it a point when I teach RCIA that most of "the Bible" is the Old Testament, but somehow it sneaked up on me in this study. It's salvation history; of course it's going to end right after we get to Jesus. I'm already experiencing the positive effects of doing this study, but that deserves its own blog post after we finish.
Also this week was Fr. Bob Scott's memorial Mass at work. His official Mass of Christian Burial was back in July just after he died, but since he spent so many of his last years in Texas (more than I've been alive!) and had so many friends and admirers here, we decided to hold a joint Mass with St. Austin in his memory and for his soul. We had a packed house, a special guest in Bishop McCarthy (who I'd never actually seen before in person), and a lovely time honoring Fr. Bob. May the Best Stop treat him well.
That's all I've got this week. School is starting soon, and my summer is slipping away. I have to relish these last few days, but will probably do so by just sitting around.
For more Quick Takes, visit Conversion Diary!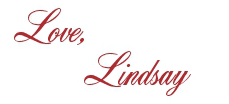 I bet you'll love these posts, too!