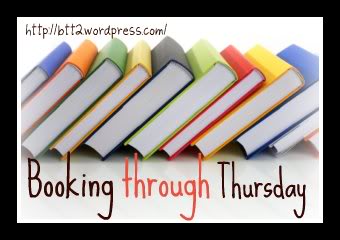 One post; two weeks' worth of questions. Go!
April 18: I saw a Latin edition of The Hobbit last time I was at the bookstore. Do you read any foreign languages? Do you ENJOY reading in other languages?
Well, I can read some Spanish but not enough to enjoy books the way I do in English. After undergrad, I kept a few of the books I read for my Spanish history and culture (the country, not the language) class with the intent of reading them someday. A friend also gave me an Allende novel. I read enough of the books for class to get a decent grade in the glass, but the gift book has barely been touched. (Oops.) One of these days, I'll get my Spanish back and tackle those books. I brought them all the way to Texas, so now I have to read them, right?
April 25: Do you read books about sports? How about AT sporting events? (Kid's soccer practice?)
I think I can say fairly confidently that I have never read a book about sports. I can also say that I have never read during a sporting event, although I graded papers immediately before one once. I was a busy teacher, but I knew it would help if I went to the game, so I brought in the best of both worlds. Books will always be more important to me than basketball!