I have so many friends getting married this year! I have been invited to five weddings in 2013. Five! It is nice to feel popular, but I'm also a little overwhelmed. I'm using only one of the couple's names here for less Google-ability.
Wedding #1
Memorial Day Weekend: Kat, one of my oldest friends, is marrying her fiancé in northern Indiana. I am delighted to be a bridesmaid. It will be my first time in a Catholic wedding party, my second time being a bridesmaid, and my third Catholic wedding ever. Unfortunately, the last time I reunited with this group of friends, I was also unemployed. I am looking forward to being able to meet or re-meet people when I can just say what I do.
Wedding #2
End of June: Robert, a friend of mine here in Austin, is marrying another friend in town. God bless them. It's also at the church closest to where I live, the one where I do my weekly holy hour. Robert tried to call me his patron saint, but I pointed out that to be a saint, you have to be dead, and I don't think he wishes death on me! Then he called me his spiritual director, but I protested because that's a real thing you can be trained for and certified in. We settled on "holiness coach." It's like a life coach, except for eternity.
Wedding #3
End of July: Kristi, my playgoing friend, is marrying her fiancé just outside of town. That parish is a really solid and incredibly beautiful one. I'm excited to be able to go to Mass there. The wedding color is purple, so I even have an excuse to get a new dress in my favorite color!
Wedding #4
Early August: James, who also has DC-area connections, is marrying his fiancée, whose name is almost the same as mine. Their wedding will be at the local Maronite church and will probably be my first Maronite liturgy ever, so that's exciting. I'll be in a Catholic church, yet I will be relying heavily on the program to help me know what's going on. It will be humbling, at the very least.
Wedding #5
November: Katharine and her fiancé, who are both brilliant and quirky, are getting married in Minnesota. I'm not sure yet if I will be able to attend, but I'm probably never going to have a reason to go to Minnesota ever again, so I'm going to try hard.
Bonus Wedding Fun
So many invitations has led to so many reply cards. The first time I had to fill one out, I Googled it. I did again recently, to make sure I've been getting it right all this time, and I stumbled across this gem:
If only!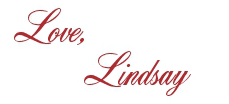 I bet you'll love these posts, too!