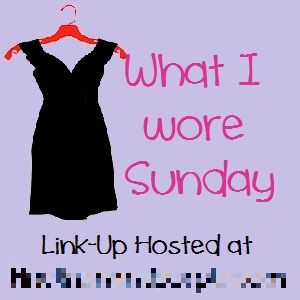 I had a tough morning, so my photos aren't great today. (Don't worry; the day has picked up, and I'm optimistic about my evening).
I've worn this polo before, and I've worn the skirt many times, but I've never put this combo together. I was in a hurry since I had to wash and straighten my hair before a much earlier Mass than usual. It's nice to have simple items that you know will go with almost anything so that you can toss them together in a hurry and still look vaguely put-together.
The skirt is from Deb, I think, years and years ago. You can't tell from the photo, but it falls at just the right length on my long legs to kick up fantastically when I walk. If I weren't opposed to short wedding gowns, I'd want something like that for my future walk up the aisle!
Because I went to Mass early and by myself, I also went to a different parish than usual, one that's closer to where I now live. Of all the priests at all the Masses in all the parishes in my general area (which is many; Austin has a surprisingly large Catholic population), I ran into our Vicar General, Msgr. Mike Sis, at Mass today. I know him from my old job. I felt really special that he recognized me (then again, I'm pretty recognizable in a Catholic church in Austin, Texas).
His homily was fantastic. He presented it like a speech (and he actually referred to it as a talk at one point). His theme was that the readings today reflect the faith of the many characters presented: the Israelites who kept the old covenant; those who fear the Lord; Abraham, Sarah, and their traveling party; the servants waiting for their master; and the new faithful waiting for the Son of Man (which includes all of us today). He listed five ways faith helps us:
It gives us hope in the promises of God.
It frees us from the fear of death, because we know God has saved us and will save us.
It attracts others through our witness of evangelization.
(Okay, this is where I got distracted and reflective about #3 and missed the main point, but it was good, I swear! Sorry, Msgr. Mike!)
It sets us on a great adventure as we grow in faith and experience a life of faith.
It was one of the best Ordinary Time homilies I've ever heard. Msgr. Mike also asked me to send him my résumé for his file. I'd wanted to ask him to be a connection, but asking via email seemed so impersonal. (He's the #2 guy in the diocese; I can only imagine what his inbox looks like!)
In all my haste to get ready and be on time (which I was; fifteen minutes before Mass starts is on time for me), I still managed to prepare for Mass. The theme that stuck out to me was the response of the faithful and the unfaithful to the call of God. The Israelites kept the old covenant for thousands of years until the Messiah came. Abraham gave up everything he knew to follow God's call into the Promised Land. The watchful servants were ready to greet the master, and the lazy servants were caught off guard. When God calls clearly or discreetly, how do we respond?
It was my after-church errands that turned me into a grumpus, but I feel better now. And I'm going to see a play tonight with my friends! Who could ask for anything more?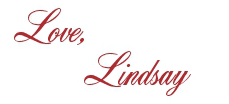 I bet you'll love these posts, too!