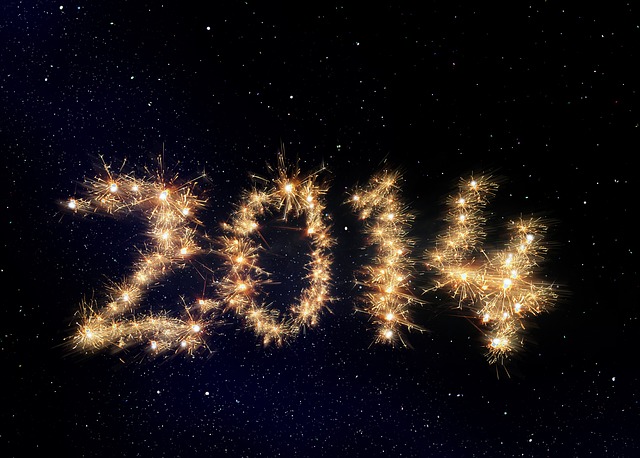 As bad as 2013 was, I needed this year to be better. I couldn't imagine a worse year that didn't involve death or serious illness. Thankfully, neither of those happened, and 2014 was, in fact, a vast improvement.
January: I rang in the new year with great friends at the home of a couple I love dearly. I blogged up a storm, beginning with a general reflection on resolutions that I still endorse. I stepped into a leadership role with the Catholic 20-Somethings shortly after surviving the Icepocalypse. For the third year in a row, I attended the March and Rally for Life at the Texas State Capitol. For at least one day a year, I get political.
February: Our diocese has been working on a five-year pastoral plan, so I attended a "listening session" with several friends and other diocesan parishioners. We had a solid discussion to help identify where we think the diocese should be focusing their resources in the future. The implementation plan should be released into the wild in February. I was inspired by a CNN.com article to write about my feelings about being black. I posted it on Facebook, and it won me a huge traffic spike! It's still one of my most popular posts.
March: We had a roommate switch at my house topped off by a delightful party to send the outgoing roommate off into married life. I celebrated nine years of my active Catholic life on Ash Wednesday.
April: Google Calendar spurred me to mourn my grandfather on his first birthday since his death in June 2013. My first Palm Sunday at my parish was left much to be desired, but my Triduum turned out much better than I'd anticipated. This was also when I switched to my current pattern of posts at Austin CNM (one book review plus one article review per month).
May: I saw the annual Zilker Shakespeare performance, a Renaissance As You Like It. I had the honor of lectoring in my former roommate's wedding, during which I managed not to laugh or cry from all the joy. May was also the month I began to fall in love with YNAB.
June: I started taking a Bible study on the Psalms at my parish. Every person who made it through to the end was at least ten years older than I am! Two of my friends were ordained to the priesthood as Dominican Friars and two more for the Archdiocese of Washington. I was also promoted to my current job with the same company I'd started temping for back in 2013.
July: Austin CNM hosted a day-long retreat that was way better than I expected (and I hadn't expected it to be bad). I started using Wunderlist, which has revolutionized my ability to Get Things Done.
August: Sara and Rebecca, two of my friends and roommates from college, came to visit Austin. We got to spend some solid time reminiscing. The next weekend, I went to see Oklahoma! at Zilker. Having never seen any version, I didn't know what to expect, but I was quite pleased. I finally admitted that I am an Augustinian at heart, which has been enriching and freeing.
September: I celebrated my birthday (rather later than usual) with a delightful luau. Later, I had one of my busiest social Saturdays ever: a mandatory liturgical retreat in the morning, a baby shower in the afternoon, and a birthday party at night. I started my Pope Francis series responding to the questions asked at the Synod. I started volunteering with Pure Fashion again, leaving me tired but excited about the direction of this year's program.
October: I learned the Texas Two-Step (which is really more of a three-step) and attended my second wedding of the year. I also renewed and extended my salsa abilities (the dance, not the food). On the blog side of things, I joined the Not Alone Series with a (very popular) post about the rosary and single life. I also started using Pocket (and blogging about it in bits and pieces).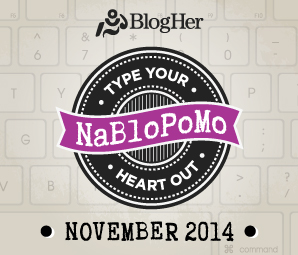 November: Having experienced more organic blog traffic growth, I dove into National Blog Posting Month. I didn't exactly win, but I was overjoyed with the results. The annual Hesburgh lecture sponsored by my local Notre Dame club got me thinking about race again. I hadn't expected to be invited to my third and final wedding of the year. The reception somehow combined elegance with a woodsy fall theme. I even got to practice my partner dancing skills! I officially joined the Apostleship of Prayer, ratifying a habit I've kept for about five years.
December: I finally got my car fixed as part of that massive GM ignition switch recall, so I'm less likely to accidentally die in a fiery accident. That's cool. I heard Chris Stefanick speak at a local parish, and I was able to cash in all of my use-or-lose vacation days by going home for Christmas.
All in all, 2014 was a good year. Here's hoping that 2015 continues that upward trajectory!