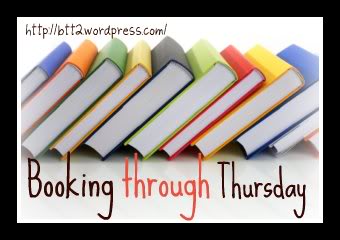 Do you do other things while you read? Watch TV? Cook? Brush your teeth? Knit? Or is it a quicker question to ask when you don't read?
The thing I do most while reading is eat!
I have to read a lot for my Austin CNM column, but I also have to work in some personal/non-column appropriate reading, too. (Friending or following me on Goodreads is a good way to keep up with everything I read.) All that reading takes time, so I have to squeeze it in whenever possible. Eating is a great accompaniment to reading, especially when I'm working on a physical book. I can hold the book in one hand and the fork (or spoon) in the other: easy-peasy.
Reading while I eat also helps me stave off boredom because I usually eat alone. It is so nice to take a break from being "on" and just be with a book.
During Lent and Advent, I used to read while brushing my teeth! I have a reflection book for each of those seasons, and since I know I'll remember to brush my teeth at night, I would use that as my trigger to read the day's reflection. Since I share a bathroom now, I tied reflection-reading to my before-bed prayer time instead.