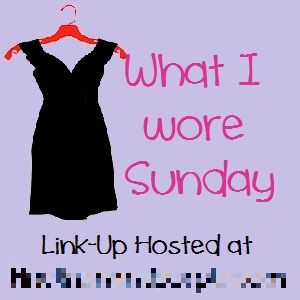 Happy Laetare Sunday, everyone! I hope the actual "laetare" part got a shout-out at the Mass you attended. It didn't at mine, but that didn't stop me from observing it in my own way.
I like to dress liturgically when possible. I have also been attempting to propagate my dressing-up-for-Mass ways, so I declared today Fancy-Pants Sunday. For me, every Sunday is fancy, but I kicked it up a notch today. The liturgical color coordination was almost a coincidence!
Pardon the terrible light. I take these in the front entry of our house, and the porch light is out, so it's even darker than usual. I got this dress as a hand-me-down from my now-former-roommate. I think it is from a department store. She was purging her closet before moving into her married-lady apartment, and she offered this one to me. By some miracle, I managed to fit into it despite the clear lack of a zipper, so I figured I had better wear it before it doesn't fit me anymore.
The full-length shows off my shoes better, but this one has better light because I took it in my bedroom. These are among the highest heels I own. I don't usually wear heels because (a) I am already quite tall, (b) I have a bad knee, so the balancing is tricky, (c) my ankles swell. I wear them occasionally anyway, though, because I want to be able to balance and climb stairs and whatnot when I have to wear fancy shoes. The only way to get better is to practice voluntarily.
Also, it helps me when I'm assessing the height of the men in my life. I'm going to need to be able to wear at least wedges on my wedding day; let's be real. I read an Atlantic article about how apparently delightful it is that Jennifer Lawrence is taller than her on-screen love interest, Josh Hutcherson. Nope. Not for me. I'm going to need a tall man. That's the only superficial thing I want.
You can't see my earrings here, but they are pearl studs. It seemed like a day for heels and pearls. I also added the white bolero jacket from Target because the cap sleeves were not quite enough for church. The camisole completed my modest modifications (mod mods?), and I wear those holy medals every day.
All in all, it was a good look. The shoes kicked it up a notch, and that's all I really wanted from Fancy-Pants Sunday.
Mass was okay (besides heaven touching Earth; that's always fantastic). The improperly-timed "Lenten symbol" of the week was salt. I'm pretty sure that was several weeks ago. Father Pastor spent the first half of his homily re-telling the Gospel. He made reference to details from the long version after reading the short version. I thought, "Why didn't you just read the long version?" The second half was about baptism (clearly of infants, though he didn't specify). I used it as an opportunity to remind myself that I go to Mass for Jesus, not necessarily for the homilies.
Have you ever kicked up your Sunday style a notch? Did it feel joyful?