I already wrote a follow-up to my post on my opinions about black identity, but just in case you're here through 7QT instead of Facebook and you missed it, there's some links for you. It's one of the most personal posts I've ever written, and I'm really proud of it. Thanks for sharing my heart.
One of my roommates is moving out today. It's bittersweet, because I've enjoyed living with her, but I find even more joy that she has found her vocation: she's getting married in May. Our new roommate moves in later in the day, so it will be a day full of people traipsing in and out, trying not to let in bugs or take anything that belongs to those of us who still live here, and schlepping furniture into trucks. Good times. At least it won't be sweltering like all the summer moves I did last year!
Texas moving season should be spring. Those two weeks a year are just perfect.
I enabled Markdown for my blog, and I already love it. It's so much easier to just throw in some asterisks rather than having to remember to open and close the tags. It's even easier than going back later to select, then click the italics button. I found this cheat sheet when I checked out the WordPress.com article. It should be quite handy for the near future. I'm still doing links the long, mouse-laden way, though. Does anyone have tips on learning a new typeflow?
I checked my archives and realized that I did not update on my life (via 7QT or any other method) for the entire month of February. Yikes.
Let's start with a recap of that last week of January. I finally went out to see my friends from church play volleyball. They would let me play—they would welcome it, because the rules require at least two girls on the court at all times—but I never do. I am the best team mom/cheerleader/line judge there is. Those bleachers need me.
I went on a friend date to Amy's and had some incredible gingerbread pancake ice cream. It was like Kerbey Lane came to Amy's. Is that Austinception?
I also went downtown on a Friday night for the first time in ages. One of my trivia teammates was throwing a bar birthday party with her friends in a cover band. The band was actually quite good. Maybe there's a second candidate after the Spazmatics for my future wedding reception music…although they would have to pick cleaner songs and dance moves, so maybe not.
February! I ordered some new clothes from Old Navy, greatly discounted thanks to a coupon and giftcard from Christmas. (My mom gave me the coupon with the giftcard so I could get more mileage out of the card amount. How awesome is she?) I have been experimenting with button-downs, cardigans, and boat-neck tops, following the advice of Audrey from Putting Me Together. It's going well so far, but the approaching warmer weather will be a challenge.
I went to a pastoral focus group of sorts with some friends (they were coincidentally there; I would have gone anyway). It was so helpful to be able to express where I think the diocese needs to focus its resources. It was even better to know that they are actually listening and will use our feedback to shape the next five or ten years. Who says it's all about hierarchy and just doing what you're told?
In slightly less wholesome news, I went to see The Notebook ripped to shreds by the jovial crew of Master Pancake [warning: it's definitely for grown-ups]. It's as if the silhouettes from Mystery Science Theater 3000 were like and cut down non-sci-fi movies. I already loathe The Notebook. The jokes much improved my experience watching it again.
My roommates and I spent Valentine's Day together, with no boys but with much talk. I have determined that Valentine's Day is only fun when you are a child. It's all about candy and cookies, class parties and those little cartoon-character cards. After adolescence, there is always pressure to rejoice or vehemently object, to give obligatory gifts or wallow in single-state sadness. Ugh. At least it means the winter holidays (the worst time to be single) are over.
Highlights of this week included crashing an RCIA class (well, I was invited, but I like to feel like a rebel sometimes) and signing our lease for the next year.
Now I am embarking on a weekend without Internet at home. I already feel cut off from the world! On the other hand, this is a great excuse to read a real book and to watch my five-hour Pride and Prejudice DVDs. Maybe that's not so bad after all.
For more Quick Takes, visit Conversion Diary!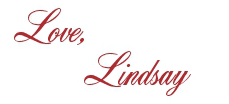 I bet you'll love these posts, too!