It's been a few weeks since I did a 7QT or any normal lifestyle post. Sorry about that. It means I have some good things to share, though.
My ankle has still been swelling like an orange. It only happens after I take my knee brace off, so I guess it must be on too tight. I do enjoy being able to walk without pain or the risk of falling due to a muscle spasm, though. There must be a happy medium.
The two weekends since I last posted were indeed quite busy. I went to a short-notice rehearsal for lectoring Stations of the Cross on April 11, then a regular rehearsal for Palm Sunday, then a mini-rehearsal for Stations right before leading the actual prayer service, then a friend's birthday party, then lectored two Masses on Palm Sunday itself. It was exhausting. I also cleaned the house and managed to eat. I'm glad I have the time to fit all of that in, but something about these late twenties is sucking away my energy!
I also lacked the energy (and desire) to jump in the moon bounce my birthday-having friend rented for the party. There's a reason so few models are not covered with princesses and it has a 600-pound limit. It was a delightful conversation piece, so I'll give him that.
I recovered enough during the first few weekdays of Holy Week to enter into the Triduum. I went to all the liturgies from Thursday through Sunday, which was delightful. Maybe next year I'll have a nice young man to attend them with me. Hear that, God? Is this thing on?
Over at Austin CNM, I have changed my post themes a little bit. I realized after I blew through The Story of a Soul that I was no longer gaining spiritual enrichment from the reading I do for my column. When I didn't get in my individual reflection time during Eucharistic adoration because I had to finish a book so I could write my post, I always felt awful. That shouldn't happen.
So I decided to change my posting pattern from "a new book every two weeks" to "a book review, then a critical response to something I read online, then another book." I'll still get to gush about my favorite Catholic and Catholic-interest books, but I won't have to neglect my prayer time, rush through important works, abandon my column, post less frequently, or feel awful. That's a win on all fronts.
Therefore, last week, I posted a response to an essay by Brantly Millegan about things Catholics do that "rightly scandalize" non-Catholics. I was drawn in by proper use of the term "scandalize" and convicted when I read it. I needed to flesh out my response in more than just a Facebook post. He was absolutely right on all points (although 3 and 4 are so closely related that they probably could have been one item).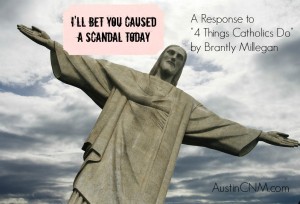 Check out his post and my response, and let me know what you think!
Yesterday, I started an agonizingly long, tedious project at work. I decided that I was entitled to listen to Internet radio while I worked. My old standby has been spotty lately, so I tried a new one and discovered 80s Mixed.
Although I enjoy iTunes Radio, I didn't want to download iTunes at work and look even more off-task. 80's Mixed was the perfect middle ground, and (I think; it was a long day) it doesn't even have commercials.
Tedious tasks are much more enjoyable when completed to the sound of Def Leppard, Billy Ocean, and Madonna. Yep.
Oh, Buzzfeed. As BlimeyCow said, "Buzzfeed is a website that gets a buzz from feeding off your dying brain cells."
That is usually true. It does not, however, keep me from accidentally spending large chunks of hours (or entire hours) on the site. I have to reassess, though, because I discovered this video of "lazy girl" hairstyles. I clearly don't have the hair for the "textured" styles, but the first straight hair updo is my new favorite, hands down. I find a fishtail braid trickier than this updo. Enjoy!
For more Quick Takes, visit Conversion Diary!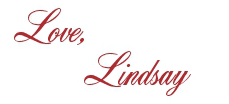 I bet you'll love these posts, too!