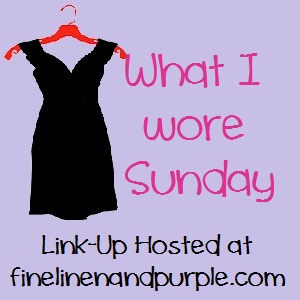 I was getting into such a nice rhythm of posting these right after I came home from dinner after Mass on Sunday nights. Then came this past Sunday, when dinner didn't happen, so I ate my carryout on the couch while watching The Hunger Games with one of my roommates. So I am not sorry this post this late, and I am trying not to hold it against my friends for flaking on me, even though they kind of did.
Moving on!
Summer has arrived with a vengeance. Our house's air conditioning decided not to participate in Sunday's 95-degree heat, so we were forced to employ the wonders of cross-ventilation with windows and ceiling fans. I almost forgot to take my photos before yanking off my church clothes to cope better with the heat!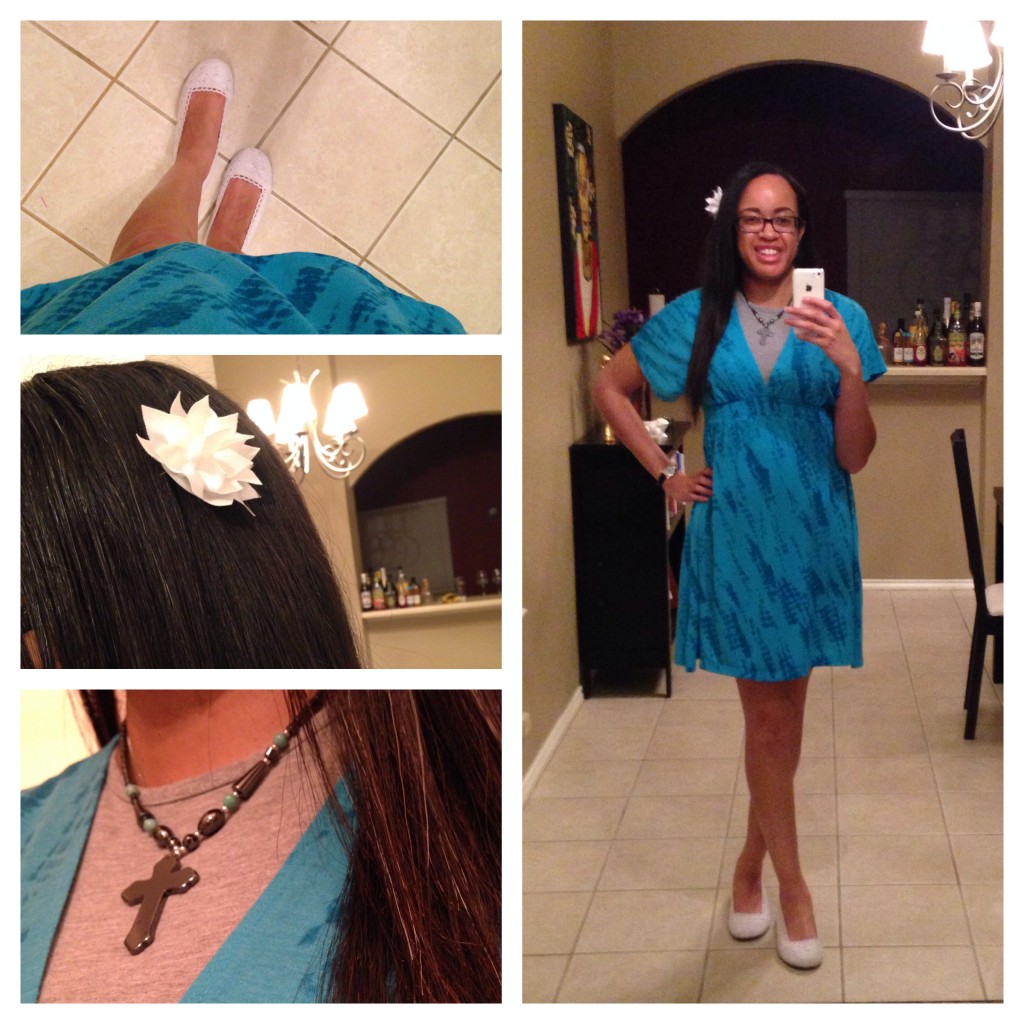 Dress: Mossimo for Target
Shoes: Famous Footwear
Necklace: handcrafted souvenir from Belize
Hair ribbon flower: random accessories store at the Round Rock Outlets
This dress is among my favorites. I love the color, the length, and the kimono cut. It was such a warm day that it called for one of my warmest-weather outfits. I even cleaned off my camera lens so my pictures aren't so blurry!
Mass was… well, glorious since Jesus came. I was disappointed, though, not to hear about the Divine Mercy and only get a brief moment for Saint JPII and Saint John XXIII. We had a visiting priest, an older retired one with a distracting vocal cadence and a habit of speaking much too quickly. I definitely missed some entire phrases (maybe sentences) during his homily—and not for lack of paying attention. He spoke at length about a book he had written, tying it tangentially to the readings. There were so many possible topics: the new saints, the octave of Easter, the Divine Mercy, the Sacrament of Reconciliation, the communal life of the apostles. Was he just visiting to plug his book? That seemed like a missed teaching opportunity.
Having no A/C led to a sleepless night. I was grateful for the wonders of technology, but it was tough to be in a house where it was fifteen degrees hotter than it was outside. Sunday was a rough day, but the rest of the week has been looking up. Going to Mass isn't supposed to be about me or what I can get. This week was a good reminder that all I really need is grace.
Addendum: Fr. Elderly Visitor did remind us all, at the end of the homily, not to leave Mass early. Snaps for him.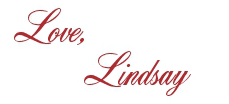 I bet you'll love these posts, too!