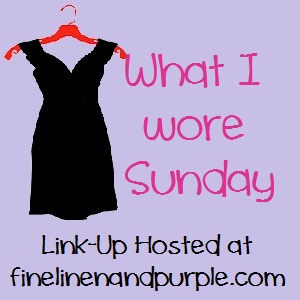 Well, that was an adventure.
It all started when I chose this outfit to wear to Mass this evening.
Polo: Aeropostale
Skirt: Mossimo for Target
Shoes: Old Navy
It's basically summer now, but I had only worn this skirt to work before, so I decided to field test it for church.
That was a mistake. This is now a weekday and Saturday skirt only!
As you can see, the skirt is ankle-length. I actually have it rolled a few times at the waist, if you can believe it. I am 5'8″ and have very long legs, so it is rare that anything normal-sized that is supposed to be long really is long on me. My other "long" items tend to hit well above my ankles.
It's an oddly designed skirt because, rather than A-line, it's cut straight. I got this one after exchanging a similar striped maxi skirt that had a knee-high slit. I just don't like slits in skirts. Then again, I like being able to walk easily, which I can't really do in this skirt.
So on to the story.
I volunteered to lector tonight after a friend had to bail out. I had that in mind, but since I've worn the skirt before, I figured I should have an easier time walking in it today than I did then.
Ha. Our parish has a very beautiful, very heavy Book of the Gospels. Usually, the deacon carries it in the entrance procession. In the absence of a deacon, the second lector carries it.
Guess which lector I was?
In my struggle to hold the heavy book (it's easily fifteen or twenty pounds) up high for the procession, I wound up holding it right in front of my face. According to my sometimes unreliable memory, that's where I usually hold it, but I guess not, because I could barely see at all.
I almost walked right into the altar candle. It is only by the grace of God that I was moving slowly enough and could see enough that I didn't just knock the whole thing over. I have no idea what I would have done! I hope one of the middle-school altar servers would have come to save me. My friend Becky is the only one I spoke to that noticed my near-miss, though, so that's good.
It is a good thing I'd pre-read the readings, because I could barely pay attention during the first reading. I was too busy apologizing profusely to God and thanking him for not letting me cause such a ridiculous and enormous scene!
In the end, I think I made up for it by not causing any other scenes (although I did stumble a tiny bit going back up for the Universal Prayer) and by reading the heck out of St. Peter's letter. (Yes, that is an odd way of saying that, and no, there is no better way to phrase it.)
Perhaps as a gift after what would have been my single most embarrassing church moment (and I have some whoppers), Msgr. Pastor's homily was actually quite nice. He focused on the gospel, which is one of my favorites anyway. The disciples didn't recognize Jesus when he was walking and talking and eating with them, but he didn't exactly shout, "Here I am! I'm alive! I rose from the dead! What's up?" Similarly, we often don't recognize when God speaks to us, even when it ought to be obvious. I usually don't like homily stories, but the one he told was about a couple of young men who had been away from church but came back and recognized Jesus in their lives and in the Eucharist. It was one of the few homily stories I've heard that didn't end in an awful joke or platitude.
I really hope I don't have to almost set something on fire again to get a homily that sits so well with me.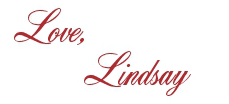 I bet you'll love these posts, too!