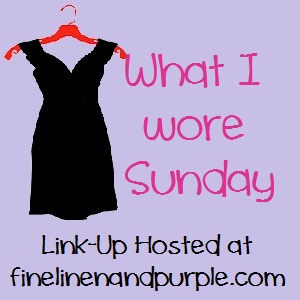 Happy Easter! There were so many things going on today that I think Easter got lost in the shuffle.
It's Sunday, which is always cause for celebration.
It's Easter, which gets a little more difficult to remember the longer it lasts. I'm still working on that plan for observing all of the season. We still have some pastel-wrapped Reese's around the house, so that's an idea.
It's Mother's Day, which for me is positive. I have three spiritual children even if they're not my children.
It's the World Day of Prayer for Vocations, which is a delight this year because I have so many to celebrate. My former roommate is getting married on Saturday, I have a number of other friends happily settling into new marriages, and four of my friends from undergrad will be ordained priests this month and next. If you've got any hints about my vocation, Lord, I am all ears.
I only wore one outfit for these many holidays, though.
Dress (worn as a skirt): Old Navy
Top: The Limited (super old)
Bolero jacket: Target
Necklace: Gift
Shoes: Old Navy
I have worn this dress twice before and love that I have worn it a different way each time. The first time was with an infinity scarf as a shawl for my church group's Christmas party. The second was with a checkered button-down, belted, to church. This time, I've worn it as a skirt (and a little bit as an undershirt; that's the dress under the v-neck of the top). I always cover my shoulders for church, but since the top and dress are both sleeveless, it looks good uncovered, too.
I was pleased with my parish today. They replaced the psalm with "Shepherd Me, O God," which is not an acceptable substitute for Psalm 23, but then our deacon gave a delightful homily elaborating on the role of the shepherd. He tied it to the service and sacrifice of mothers, though. I found that a little odd. Christ is the Good Shepherd. The Church (along with her members) is his bride. That's the male-female representation there. I wonder if he would say the same thing on Father's Day.
At almost every parish, they ask the mothers to stand for applause and perhaps a blessing. I was not looking forward to that part. Imagine my surprise when, instead, one of the cantors sang Ave Maria. I love music that is prayerful, and it was, even if the church did burst into applause afterwards. Then they offered Dove chocolate bars specifically to any woman, not just mothers. I didn't take one (I'm not a fan of dark chocolate), but I appreciated not being singled out for being only a godmother.
Today was a good day. It was a good weekend, and it was even not half bad for a week. Next weekend will have a wedding, a.k.a. grown-up dance party, so good times are in store!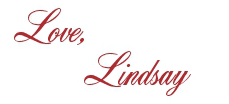 I bet you'll love these posts, too!