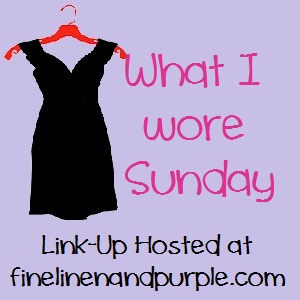 This was a very busy but good weekend. I had a lot to do, and I got a lot done, including wearing one of my favorite dresses, which I have somehow omitted this summer. The surprising mildness of this summer caught me off guard. At this rate, it might cool down before Halloween!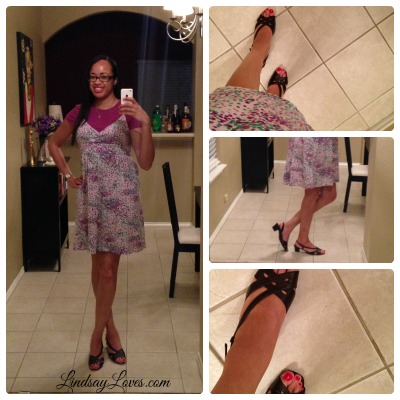 Dress: Old Navy
Shirt: Old Navy
Shoes: DSW
Toenails: Wet n' Wild in Red Red
As I was flipping through my dresses, which I try to wear on Sundays because they are usually my best clothing, I realized that I haven't worn this dress yet this summer. One of the benefits of taking a photo in my church clothes every week is that I have learned (a) I actually don't wear the same thing every week, and (b) I can see exactly how long it has been since I wore a specific item. My rotation is a lot broader than I thought.
I considered adding my brown skinny belt, but it clashed with the dress more than the shoes do. I also considered wearing a green shirt instead of this bright purple one, but it didn't pick up the green polka dots the way I thought it would. White could work, but not green. There are actually gray polka dots mixed in, too, and although I love the color combo on the dress, I'm not sure that would work as such a big accent. Adventures in color combinations!
We had Fr. Associate tonight. He is from Sri Lanka, so his name is difficult for many Americans to pronounce. He started his homily by making some lightehearted jokes about the struggles people are still having with it. In our defense, it's only been seven weeks, and we've only seen him for five of those. It's hard to learn something you only encounter once a week. It took me forever to finally memorize the Nicene Creed again. (To be honest, it took me a while to re-learn in college, too.)
He continued to speak about the first part of today's gospel, which I found intriguing. There are so many ways you could go with the latter part: priestly/papal authority, the Sacrament of Reconciliation, the significance of St. Peter's keys. He focused on St. Peter's identifying the Messiah by his true name. As Fr. Associate explained, our names are often the first way people really identify us, and when we are remembered, those names are attached. What memories do we want attached to our names? It was one of the most balanced homilies I've heard in a long time. What a blessing.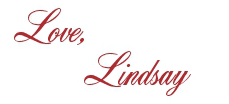 I bet you'll love these posts, too!