I was doing well with all my weekly theme posts. Then I stopped doing so well. I haven't given up, though (and it's not my fault Booking Through Thursday wasn't posted two weeks ago)! One of my central qualities is that I don't give up. I'm also very stubborn. Thus, I will charge on with these theme posts and these quick takes. Huzzah!
I went to another wedding of friends last weekend. It was my first time being inside St. Mary Cathedral, if you can believe it. I never went there for work. Our big diocesan events are always held in larger churches; there's only such much room downtown. I'd never been invited to a wedding there (until this one). As it was, I was just barely on time (curse you, Austin traffic!), and we were squeezed in between an earlier wedding and confessions, so I didn't have much time to look around.
I did look around some, though. Our cathedral is super small! I've seen photos, of course, but it seemed much, much bigger. This wedding had around 250 guests, by the bride's statement, and the church was nearly full. It's the TARDIS of cathedrals, basically.
Dance classes have continued to go well. I didn't get to practice at the wedding, though. I don't know if any of my friends can salsa. I was waiting in line to have my silhouette done for the favors/guestbook when the country songs came on, and I was wearing heels, so I couldn't practice two-step, either.
Overall, I'm just glad I've found a casual, free (except for donations) opportunity to learn to dance with other single people. I don't have a built-in partner, but it's nice to know that I will be able to follow when I get one!
Also related to the wedding, I think that's the largest one I've ever attended. The reception hall was a great size, and the food was delicious (I think they sprinkled magic on the broccoli), but I didn't get to see anyone!
I've lived in Austin long enough that my friends are all getting married and inviting me to their weddings, so I usually see the same people at every one I go to. This is good because it's an excuse to buy a new (budget-friendly) dress every time. This was bad this time because there are people I remember seeing only once or twice during the several hours of the reception. It's such an odd problem to have: I'm so popular that I can't get around to seeing everyone I know!
In addition to dance lessons on Sunday, I volunteered at this month's Pure Fashion event. I was running late there, too. (I'm getting good at putting on my pearls at stoplights.)
This session was Dessert with Dad, so we went to a fancy country club resort and had yummy cakes while learning about chastity and the importance of family relationships in being a lady of grace. I manned the boutonnière station, mostly because I was the only volunteer who knew how to do that part. And I didn't even stick the dads (and brothers, and one mom). I call that a win.
Since Sunday night has rolled around before I managed to get this posted, dance classes have switched to salsa. I've had a few salsa lessons before, so it was good to get a refresher of the basics. I'm nervous about learning something new next week, but I was nervous about two-step, and that turned out well.
I even got used to moving in high heels tonight. It felt so natural that when class was over and I walked back to change into driving-friendly flats, walking felt lame. Dancing was much more exciting. Then, my flats made my feet feel weird! I've always enjoyed dancing, and now I think my body is getting with the program my brain's been pushing already.
When I was in undergrad, some friends of mine formed a traveling Theology of the Body evangelization group. As they walked from Maine to Maryland, they gave presentations in parishes along the way. One of their regular presentations involved teaching swing dancing. In partner dancing, there is a lead and a follow. Both must do their part and not do the other's part for the dance to work.
Recently, I stumbled across Theology of Dance, which is the direct version of that presentation.
I realized tonight that there's more to the dance than just leading and following, though. As a follow, I have to trust my lead. There is one particular lead in my class who I just don't trust. Our paths have crossed off the dance floor, and I try to be encouraging, but I struggle with letting him lead. Maybe it's just me, but I get the feeling that he's actually not a very good lead. Dancing with him goes best when I completely ignore the music, don't chat with him, and just try to follow.
That's not much fun, though. With every other lead, I have fun. I even got called out as an example of a good right turn tonight!
Any advice for how to follow when you don't trust your leader? (Only on the dance floor, not in life.)
For more Quick Takes, visit Conversion Diary!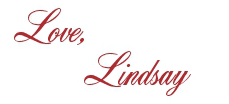 I bet you'll love these posts, too!