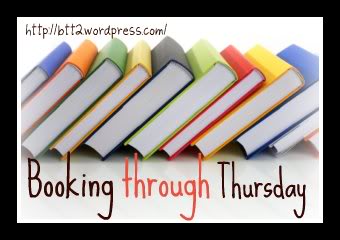 If someone you know has just published a book, do you feel obliged to buy a copy, even if it's not the kind of book you'd normally read?
I don't actually know anyone who has published a book who's not (a) one of my past professors, so it was more of a textbook anyway, (b) not even a "friend" before an author, because I got to "know" them through their writing (like Wendy Shalit and Dawn Eden), or (c) not using a vanity press. And the person who used the vanity press was a friend from years and years ago.
A number of my friends and acquaintances have blogs, though, so I read them. I suppose I would at least give a friend's book a try, but I wouldn't promise to like it.
This situation is like the times my college roommate, Maura, cooked me something with mushrooms, and then made ratatouille. That is how I discovered that I don't like mushrooms or eggplant. She felt bad, even though it was the veggies that I disliked, not her, and I felt bad for making her feel bad. No one was happy.
Similarly, I don't let my friends who are engineers explain to me what they do in detail. I studied engineering in high school, but that was a long time ago. If they insist on explaining, my eyes start to glaze over, and they get disappointed. We can all be happy if they just don't even try to cross a line I know should not be crossed.
And we can still be friends. Hooray!