Well, that was a big fail.
I had high hopes for this month. I have been blogging frequently lately and have seen such great results, including a spike in my site stats due to a diocesan Twitter shout-out.
Check out this review of pastoral letter #boughtwithaprice #BWP by @Bishop_Loverde: http://t.co/47ZopsJ3t0 Thanks @AustinCNM & @lndsyloves!

— Arlington Diocese (@arlingtonchurch) October 29, 2014
I was all ready for NaBloPoMo, a.k.a. National Blog Posting Month. If you're a writer or reader of fiction online, you have probably heard of NaNoWriMo (National Novel Writing Month), during which participants attempt to write a 50,000-word novel during the month of November. Not everyone is a novelist, though. Some people can barely keep up with blog posts. Also, blog posts do not have to be 1600 words a day. Yikes.
I totally thought I could do that. I was even bold enough to invite my friend Christina of Waltzing in Beauty to join me in making the commitment. I have so many drafts and ideas just hanging out waiting to see the light of day.
And then I failed. I missed putting up this post about my plans by Friday. I missed posting anything on Saturday. I even missed What I Wore Sunday the first time the link-up was offered in weeks.
I won't let it get me down, though. I have altered my resolution from posting every day to posting for each day of the month of November. That lets me catch up without too much self-imposed shame!
For accountability, here is my editorial calendar for this week:
This post is a useful catch-up because I don't usually post on Mondays.
My What I Wore Sunday post will go live after I get home from church.
I'll post my 7 Quick Takes tomorrow (so, so late), and it is tl;dr day over at Call Her Happy. That will catch me up without inundating my feed and email subscriptions.
My contribution to the Not Alone Series will appear on Wednesday. That is my usual day, although the link-up is posted on Tuesdays, and the topics are posted in advance. (I should really be more on top of that.)
Booking Through Thursday will continue as usual. If there's no prompt (which happens occasionally), I have plenty of drafts to mine.
I'll also have another installment of My Thoughts for Pope Francis on Friday. That's Quick Takes day, but I haven't stuck to that in ages.
7QT will make another appearance on Friday. Maybe I'll do a theme instead of just "what's going on in my life."
I even have a plan for every day this month. I wish I'd done this last month, but a late plan is better than no plan (at least in this case; I can see that philosophy going sour rapidly in different circumstances).
Care to join me on this ambitious adventure?
If you are a blogger looking to reinvigorate your blog, take on a lighthearted challenge, or continue your momentum (like me), I invite you to join BlogHer's NaBloPoMo link-up. It is only open until November 5, so don't wait!
Drawing a blank for post topics? You can dust off some ideas and drafts or start a personal series, like me. BlogHer offers a prompt for each weekday, which can be sent to your email as well. The Daily Post has your back if those prompts aren't working for you.
Just do it! Just write, hit "publish," and be free.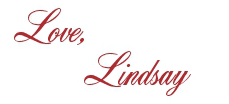 I bet you'll love these posts, too!