Welcome, Googlers! My Catholic Calendar posts remain some of my most popular since 2011, so I am glad you are here. If you like reading Catholic lifestyle blogging, stick around!
It's good to see you, too, regular readers. The Catholic liturgical year begins tomorrow evening with the First Sunday of Advent, so it seems like the perfect time to post these instructions.
On to the good stuff.
If you subscribed to the Catholic Calendar in 2011, 2012, 2013, or 2014, you should be set for 2015 now. I added those dates today. Each event lasts all day and has the liturgical color and the rank of the day in the description.
If you want to know more about ranking, see the Table of Liturgical Days.
If you are not subscribed and you use Google Calendar (or another program that accepts the iCal format), you can subscribe using this method:
Copy this link: https://www.google.com/calendar/ical/mmc0sisckm9lduf8722ihsn3us%40group.calendar.google.com/public/basic.ics
Log in to Google Calendar.
On the left-hand side of the screen, click the small arrow to the right of "Other calendars" and choose "Add by URL." Paste in the URL you copied above.
All the U.S. Catholic holidays since 2011 should be visible now as all-day events. If you open the event, you can see the liturgical color and the rank in the description. (I only use Google Calendar, so I don't know if those details transfer to other programs. If you use it elsewhere and can verify that, please comment to let us know!)
If you don't use Google Calendar or an .ics-friendly program, you can bookmark the single-page, fullscreen online version. (This is not same URL as the one above.)
Some special notes for this year:
We have a fairly early Easter, right at the beginning of April.
All Saints Day is on a Sunday. That means it is a holy day of obligation. All Sundays are holy days of obligation, though, so you don't have to do anything different.
The Memorial of the Immaculate Heart of Mary would fall on June 13 this year, but since that is usually St. Anthony's obligatory memorial, both the Immaculate Heart and St. Anthony are optional memorials.
For more information about the U.S. dates for the 2015 liturgical year (and the rest of the 2015 calendar year), you can read this very helpful PDF published by the USCCB. They have kindly released this information for free before the year it covers is over (which was not true in the past). We can now all appreciate their generosity!
If you have trouble, please comment or use my contact form. I will do my best to help. I also appreciate comments letting me know that it worked.
Thanks to Romcal for the original idea and the backend data!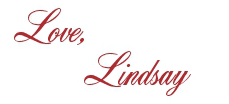 I bet you'll love these posts, too!