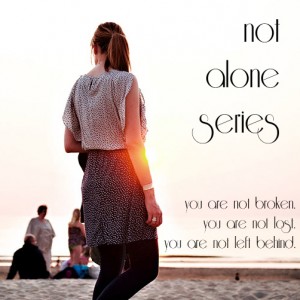 How do you pray at home? Do you have a special place in your house? How do you make that area special? Comfy chair? Prayer cards? What suggestions do you have to make a home altar? If you don't do this, in what ways can you begin?
I have thought about building a home altar, but I've never actually done it. It's the "altar" part that throws me off. An altar has to be a table (or something table-like). When I got my glass-topped IKEA end tables, I thought about using the glass to cover a rotating set of holy cards, liturgical-color fabric swatches, or something similar. Then I realized I had the perfect place for them and the perfect batch of stuff to put on top of them. No go.
I haven't given up, though. I tried putting an 8×10 of the Divine Mercy on one, but that made it a super awkward place for people to set their beer bottles during a party.
During my junior year of college, though, I moved into my own bedroom in a shared apartment. I had only recently even heard of prayer corners, having been a churchgoer for just over a year. I had giant white walls. I had holy cards and remnants of Catholic junk mail.1 I had colorful Post-Its. I built this:
Sorry about the grainy images. They are from late 2007 and were taken with my Motorola RAZR (which I will remind you was the coolest phone until mere months before).
The top image shows the central part of my prayer corner. It features:
my three-inch crucifix,
a holy card of Our Lady of the Streets, crowned with a dried yellow rose from my initiation into the Catholic Daughters of the Americas,
a holy card of St. Maria Goretti (my favorite) crowned with a tiny blue rose that I don't remember how I acquired,
and a bunch of Post-Its with Bible verses that were important to me.
I still have that yellow Post-It. It's tucked into the front of my breviary.
The bottom image shows my auxiliary prayer corner, if you will. I had just as much white space over there near my tiny TV, so I put up a cross carved with the Prayer of St. Francis, the Memorare, and a dubiously theological depiction of the Resurrection.
That was where I prayed all that year. It was handy to have some holy images to face while I prayed the Angelus and the Liturgy of the Hours.
In a similar spirit, I currently have this prayer wall in my bedroom:
Those are the same holy cards of Our Lady and St. Maria Goretti, now accompanied by a crucifix holy card. The small crucifix is now over my bed. I figure that it's small enough to not hurt me that much if it falls while I'm asleep. I also have a larger crucifix on the dining room wall. I'm usually on my computer (in the dining room) when noon rolls around on weekends, so when I hear my Angelus alarm, I stand and face it to pray.
My philosophy behind my prayer corner (and prayer wall) relates to my tendency to distraction. If my mind wanders, my eyes will often follow, and when I get to my holy images, I either re-focus on my original prayer or focus it anew on the subjects of those images. That's part of the philosophy behind artwork in churches, so I feel as though I'm on the right track.
Then again, I'm still sitting on the foot of my bed, so perhaps not.
---
Thanks to Jen and Morgan for hosting! Check out other responses on their blogs.