Booking Through Thursday seems to be having a bit of a hiccup these past few weeks, but Thursday is always about books here at Lindsay Loves, so a bookish post you shall receive.
This month's NaBloPoMo is full of prompts about habits. There are some gems there. Coincidentally, last Thursday's prompt was about books.
If you had to read the same book year after year after year, what would it be?
One of the reasons I struggle with some of the BTT prompts is that they ask for your favorite book about X or your favorite X genre of book. My favorites cluster heavily around YA dystopia and Catholicism/Christianity, so I have to write about the same books all the time. If not for my Goodreads account, I might not even realize how narrow my book choices have become since I started reviewing at Austin CNM (and since I finished school, where a semester's worth of reading is always on a single theme). This prompt is delightfully open-ended.
I'm going to turn the requirement into an opportunity, though. Going through my "off-site shelf" made me realize how much I've missed fantasy. Most of the books I saved from Goodwill were fantasy novels. My mom gave me a Harry Potter calendar for Christmas this year. I hung it above my desk at work, so I get a reminder of my Harry Potter love five days a week. And since I finally finished watching my way through Sabrina the Teenage Witch on Hulu, I switched to Merlin, so I get to see magic and knights and such all the time. I forgot how much I love fantasy.
My erudite side wants to say that I'd read To Kill a Mockingbird every year if I could, because meditating on the human spirit like that is good for everyone. (If you're only going to write one book, it had better be an incredible one.) My Catholic side clearly wants to say it would be the Bible, but I have yet to make it through after eight solid years now. All the way every year is a ridiculous goal to set for myself.
But my book-loving heart says Harry Potter. It has been far too long since I have made my way through the series. Life as a cord-cutter deprives me even of Harry Potter weekends on ABC Family. I miss Harry Potter, and I want those stories back in my life, so if I had to re-read something every year, it would be all seven books, in order, in a row. It wouldn't be an obligation, though. It would be a joyous opportunity.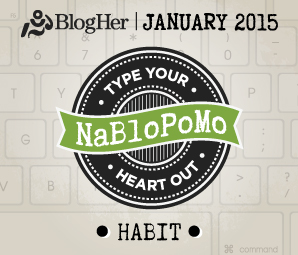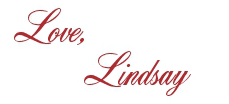 I bet you'll love these posts, too!