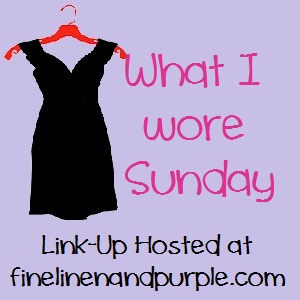 I still haven't gotten the hang of going about my day in order to arrive at Mass in a leisurely but purposeful fashion. Today's culprit was having stayed up so late last night that I needed to sleep in this morning. I was up until 2 a.m. because I went to the Texas Rally for Life, which delayed the rest of my day. I'm satisfied with my choices, though, and I really liked the outfit I created despite limited time. Check it out:
Blouse: Target
Skirt: Old Navy
Shoes: Payless (they have heels, but I didn't like the photos I took where you could see them)
Earrings (the barely visible silver treble clefs): gift from years and years ago
I'm on the fence about this skirt. I've had it for ages, but it's a tight fit these days. I forgot to catch the tuxedo stripes in the photos. They're there; trust me. That is my favorite feature, actually.
The problem is that I don't get to wear it much. Beyond the fit, the tuxedo stripes and heavy fabric make this a fancy winter skirt. Austin has summer about nine months a year; thus, I jumped on the opportunity to wear this in today's mild "winter" weather. However, I have never thought about pairing it with this blouse. The combo jumped out at me. I even liked it without any pops of color. I could wear this to a funeral, but Mass is as much a mini Good Friday as it is a mini Easter, so that's vaguely appropriate. Right? So this skirt goes in the "maybe" pile.
We had Fr. Associate Pastor tonight, as usual. He ended his homily with a joke, for a change of pace, I suppose. It was about a pastor (no mention of which denomination) paying a little boy to keep his grandfather awake during the "sermon" (his word) but the grandfather paying the little boy more to let him sleep. I laughed. Then the homily ended immediately. What was that supposed to teach me about learning to follow God's call?
The rest of the homily was solid, though. Fr. Associate Pastor spoke about Jonah's call from God and the apostles' from Jesus. He said that you can reject an opportunity, but "you cannot escape an obligation." I lost focus and couldn't connect that with everything else he was saying, and then he told that joke. Clearly I need to work on paying more attention in Mass, and Fr. Associate Pastor might try working some actual theology into his homily jokes, because those are the only parts I can remember!
Anyone wanna bet that next week's homily will somehow involve the Super Bowl?
---
For more Mass fashion and commentary, visit Fine Linen and Purple.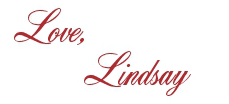 I bet you'll love these posts, too!