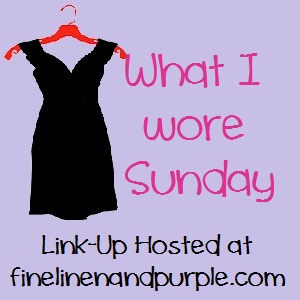 It's February in Austin, Texas, which means ridiculous levels of warmth and/or ice storms. I've lived here for over four years now, yet I'm still overwhelmed by the crazy weather patterns we have here. I'm from the East Coast. I like seasons. I want seasons back.
One of my coworkers said the wisest thing I've ever heard about Austin's climate. No, not that tired "wait five minutes and it will change" line. I'm sick of that. He said, "In Austin, we don't have seasons. We just have weather." On Friday, I bundled up to drive to work at about 40 degrees, and I felt a little silly wearing my coat home at just above 60 for the drive home. It was a cold 60, though. I actually have expressions like "cold 60" now.
I'm not ready to let fall/winter go yet, though, especially since I finally figured out how to wear my boots.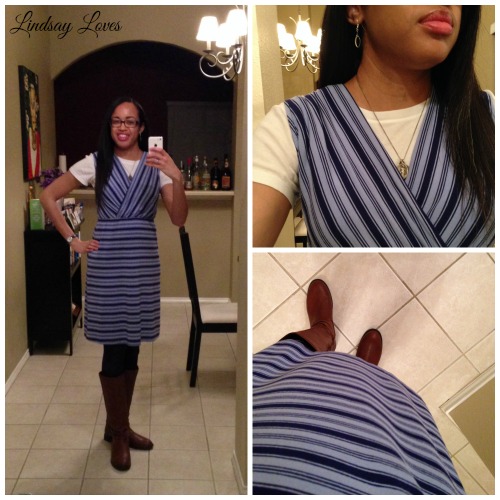 Dress: Target
Tights: Target
Boots: Lauren Conrad from Kohl's
Earrings: Charming Charlie
Necklace: holy medals
This outfit began with my assessment of which tights I had clean. Chocolate brown and navy blue stripes. Stripes won. I was originally wearing a dark neutral sweater with this dress, but it was well into the 70s when I left the baby shower I'd initially dressed for, so the sweater was history. Oh, Texas. You might run me away for lack of snow.
I don't think I actually blogged about figuring out the boots thing. They still work well with skinny jeans. I tried wearing them with sock-tucked khakis, but that was unbelievably uncomfortable. That Pinterest pin is made of lies! I also made the mistake of wearing them with those khakis, an argyle sweater, and a white button-down, so I legitimately looked like I was about to go jump on a horse. Not a good call. A bit of Target shopping led me to leg warmers, which, coupled with tights (or leggings) and low-cut socks, completely solved my fit problem. They still look wide, but they fit much better. Thus, since I only figured that out a few weeks ago, I am wearing these as much as possible until at least March (a.k.a. Austin summer).
Mass was pretty solid. Fr. Associate Pastor told zero jokes in his homily. Hooray! He spoke about how God offers healing to all of us despite how dejected and desperate we feel. I think I needed today. I've been working through a lot of emotions. I needed the reminder that we can be angry and despondent like Job yet still trust that God will heal us brokenhearted souls.
---
For more Mass fashion and commentary, visit Fine Linen and Purple.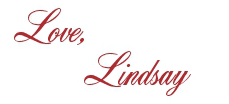 I bet you'll love these posts, too!