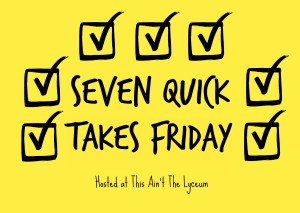 I have officially paid off my first student loan!
Paid off my oldest student loan this week! Never would have found that money without @ynab. Never.

— Lindsay Wilcox (@lndsyloves) March 14, 2015
I honestly didn't think I could do it. I read The Total Money Makeover. I've considered the merits of the debt snowball versus the debt avalanche versus every other method of debt repayment. Using YNAB meant that I had to save up cash for Christmas, car repairs, annual bills, and a trip to my friend's wedding in Boston. (That last one hasn't happened yet.) I thought I would be on the "slow and steady (and expensive)" plan for the next many years.
Then I wrote the check to my lender. And now that loan is gone!
I have four more, and the last one is several times the one I just paid off, but gaining this momentum gives me so much joy. I couldn't have done it without realizing that You (I) Need a Budget.
National Grammar Day was two weeks ago, but I took Grammarly's "What Kind of Grammar Lover Are You?" quiz just last week.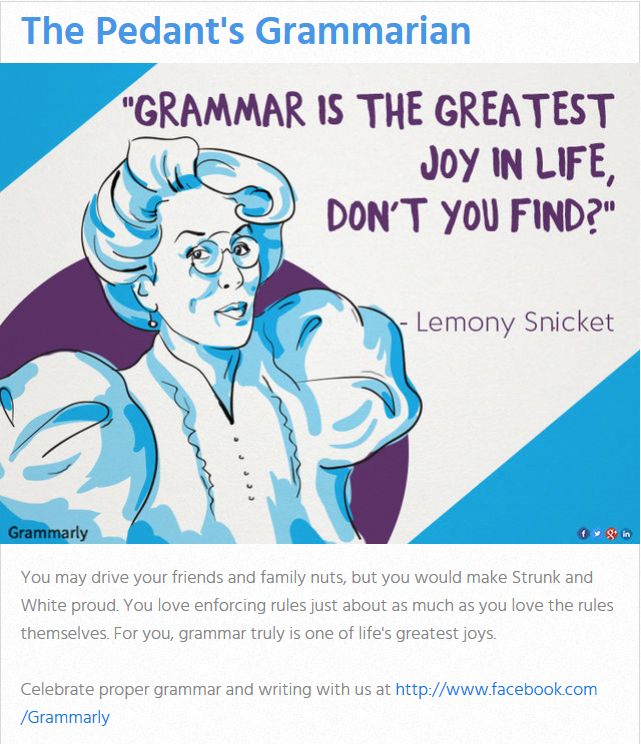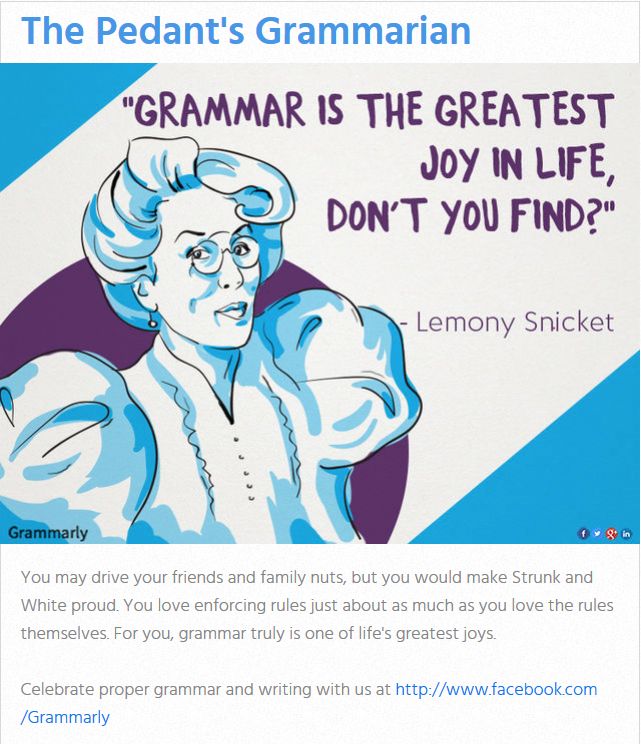 I'm choosing to see this as a good thing.
As it turns out, I only subscribed to one set of daily Lenten emails: the series by Fr. Robert Barron. They are so good, guys. His message on the Parable of the Prodigal Son helped me see it in a whole new light. I finally understood the role of the father a few years ago, and now I understand the non-prodigal son, too. Mind blown.
I did not subscribe to Best Lent Ever, because I don't always find Matthew Kelly meeting me where I am, but this video about the one thing that keeps him (and me) Catholic is fantastic. Just watch it. (I can't embed it. Sharing fail.)
These quick takes have taken me so long that I'm going to call it a day with five. If you're itching for more, check out my post today for Austin CNM about confession. Anyone can tell you how to go or why. I've got insider tips. Check them out and add your own in the comments!
For more Quick Takes, visit This Ain't the Lyceum.