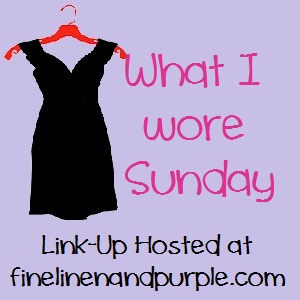 Palm Sunday is a long Mass by definition. It's the longest regular Mass of the year due to its inclusion of the entire Passion narrative. I refuse to call Good Friday a Mass ("presanctified" is just trying too hard), and Easter Vigil has two additional parts (the Service of Light with the giant fire and the Liturgy of Baptism plus Confirmation), so it's left to Palm Sunday to make you glad you wore your comfy shoes to Mass.
Top: Target
Skirt: random designer from TJ Maxx
Shoes: Old Navy
Necklace: First Communion gift
Sometimes I feel weird talking about myself as a good lector, but I am. I have absolutely zero athletic ability and a good dose of social awkwardness, so I feel like it evens out that I am good at reading things out loud and especially good at proclaiming the Word of God. Our lector coordinator talked me into narrating the Gospel again this year. I had to wear a surplice again (without a cassock, which is wrong), covering my entire carefully selected and liturgically-themed outfit, but you could still see my shoes! As I discovered the first time I wore this skirt, it looks better with bare or nearly-bare legs. I'm trying tucked-in shirts, but I still don't usually like them. Every week is an experiment.
Fr. Associate Pastor's homily was short, punchy, and joke-free tonight. I was in a bit of a daze after the Gospel, though, so I don't remember a thing.
Here's what went down: Right after reaching the ambo for the Gospel, I quietly panicked because the binder containing my reading was missing. I didn't put the story together until after Mass, but Music Man (who had not attended the rehearsal) had mistaken my reading's binder for a Psalm binder and walked away with it. When I noticed it missing and started freaking out, the nearby lector gave me his, suggesting that we share. I wasn't sure that would work, but I recovered enough to get the reading started. Music Man brought the other binder back right away, and we carried on as usual. Adding up the full rehearsal right before Mass, the panic adrenaline, and the fact that the narrator does the most actual reading, it was a very tiring albeit spiritually enriching Mass.
And I had just been telling the altar servers that, when something happens during Mass and you don't know what to do, you should move slowly and act like you meant to do it. I didn't intend to demonstrate that, though!
I did learn something interesting from Fr. Robert Barron's podcast homily for Palm Sunday, though. Every Gospel story has small details that vary from evangelist to evangelist. I knew someone else had to have noticed the young man that runs away naked after the apostles and disciples flee. As Fr. Barron explains, it's possible that the young man is an anachronistic representation of a newly baptized person becoming discouraged at the first sign of trouble and running away. Isn't that a temptation we all face? When things are going well, we are right beside the Lord, having a good time. When things get tough and look hopeless, we scatter.
The Triduum is coming up. I'm looking forward to spending some solid time watching and waiting with the Lord (a benefit of not having children and getting Good Friday off from work). Make your plans now! He's coming soon!
---
For more Mass fashion and commentary, visit Fine Linen and Purple.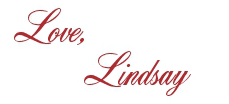 I bet you'll love these posts, too!