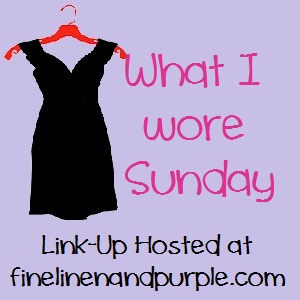 I was blessed not to suffer any negative effects from the terrible weather we experienced in Austin and the surrounding cities last Monday. All that rain has been balanced by some blindingly sunny days. Seriously: I had to take off my sunglasses in the car when I got to church because I had some things to carry in, so I squinted the whole way across the parking lot. The pleasant weather today meant that I felt bold enough to break out one of my summer dresses.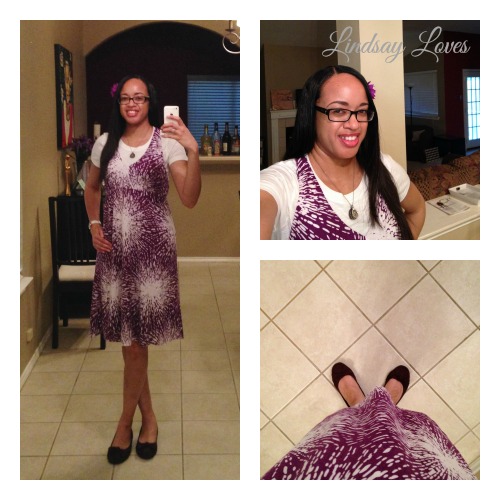 Dress: Old Navy
Undershirt: Mossimo for Target (it has a cool striped pattern that I forgot to photograph for you)
Shoes: Payless
Flower: random accessory shop at the Round Rock Premium Outlets
I thought about belting this dress, but the empire waist rises and falls a little strangely in front, so I passed on that. The flower is in celebration of the sunny weather and having my hair done yesterday. It's gonna be a good hair week.
We had the same visiting priest today from a few weeks ago. We've been seeing more of Fr. Pastor recently, but I still get the feeling that he prefers not to celebrate Mass in the evening. Sad times. Fr. Visiting Pastor started with a homily joke, and I actually liked it! Take note.
An old archbishop was visiting a parish for Confirmation. He asked the candidates, "What does it mean that God is a trinity?"

A shy girl in the back said, in a very small voice, "It means that we believe in one god who exists in three persons."

The archbishop, who had lost most of his hearing, said, "I don't understand you."

The young pastor replied, "Well, you aren't really supposed to!"
People laughed and everything! See, I can enjoy homily jokes when they are (a) good because they are (b) funny and still (c) theologically sound.
The rest of his homily explained that the Holy Trinity is a mystery. We're not really supposed to understand it, because if we could, we would understand God. A god we can understand is inferior to us, so that would be kind of a useless god. Instead, we should focus on the reality that God exists in relationship unto himself. Thus, when God creates us, Jesus redeems us, and the Spirit renews us and teaches us how to pray, we should be in awe that such a great being would stoop to be in relationship with us. That's the real gift of the Trinity.
---
For more Mass fashion and commentary, visit Fine Linen and Purple.