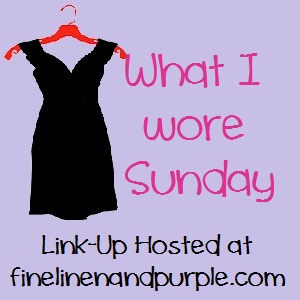 I was on time today! That was really my biggest win in an otherwise unusually challenging and unproductive weekend, so let's move on.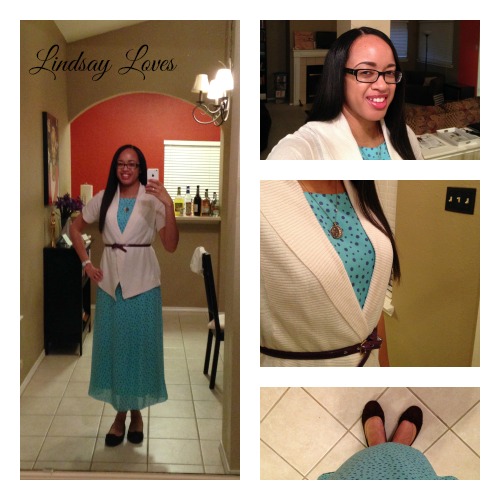 Dress: super old, from a catalog, but I've worn it several times in the last year
Sweater: gift, I think from Kohl's
Belt: Target
Shoes: Payless
Necklace: holy medals
Today, I wanted something that required very little ironing: not because I was rushing, but because I just wasn't in the mood to iron for very long. I wanted a dress since I have been wearing a lot of skirts lately. I also wanted something summery since, despite the unseasonably cool weather (low 90's!), it is time to wear summer clothes again. I have some dresses (like this one) that are too fancy for work, but just right for church. So this was the winner.
Ultimately, I wanted to find a way to wear this long shift dress again. I've worn it several times with a white cap-sleeve blouse, but I ruined that blouse in the laundry a while ago. This sweater did the shoulder-covering trick nicely. I prefer longer lengths to a bolero jacket with this dress. It adds so much dimension that is completely absent in the base dress.
When I sat down at Mass this evening, I thought about what seems to be dying in my life. Death was an obvious theme today, and that turned out to be a productive line of thought, although I don't want to share any more here. Fr. Associate Pastor focused on the healing of the hemorrhaging woman. (He got in some nice reminders about marriage without completely shifting the homily's focus.) He said that, although it seems like the woman stole Jesus' healing power, causing him to hunt her down and her to step forward in fear, that's not what happens. Jesus specifically says that her faith saved her. She was healed because she believed that, through Jesus' power, she would be.
I don't think Fr. Associate Pastor actually said it, but I can draw that out to the raising of Jairus's daughter. The messengers came to tell Jairus to stop bothering Jesus since the girl was dead. They believed that Jesus had the power to heal but not that he had the power to raise the dead. Jesus kicks them out of the room for that, and he does heal the little girl. The people who had faith even that he could raise the dead were rewarded for their faithfulness.
It's been a pretty good Sunday, and not just because of the adorable little girl sitting next to me in church tonight. How was your day?
---
For more Mass fashion and commentary, visit Fine Linen and Purple.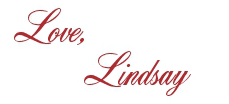 I bet you'll love these posts, too!