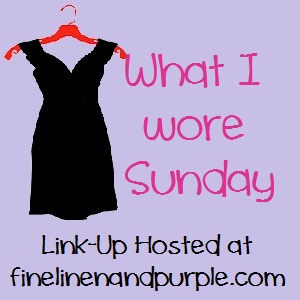 I didn't get quite as much done this weekend as I hoped, but I was pleased with what I did accomplish, and I even made it to Mass on time! (Not as early as previous weeks, but any improvement counts.)
Dress: Marshall's
Shoes: Payless
Earrings (barely visible): super old gift
Necklace: holy medals
Yes, those are birthday balloons! My birthday has always fallen at a strange time of year. (It's always the same day, but you know what I mean.) When I was a kid, it was right at the beginning of the school year. The only friends I could celebrate with were the ones I had from year to year, and when you're a military brat, there are no constants except Uncle Sam and your immediate family. Now, as an adult, I have to contend with end-of-summer vacations and Labor Day Weekend.
My solution to having an awkwardly-timed birthday is to throw a party well before my actual birth anniversary. For the last two years, I co-hosted with my roommate whose birthday is at the beginning of the month. Mine is at the end, so we threw a party in between. This year, I hosted alone. I have a friend who throws a tea party every year, and she claimed next Saturday (the closest to my actual birthday) ages ago. So this past weekend was my best option, and it was delightful. The balloons were a gift.
That was the long version of explaining why I wore one of my favorite dresses, picked out one of my fanciest pairs of shoes, posed with balloons, and was not as early for Mass as usual. Post-party time is sleeping in time.
I was well-rested before Mass, so I was able to pay attention to Fr. Pastor's homily. His theme was challenges, specifically those in the first reading and the Gospel. In the Old Testament, Joshua prepares the people to enter the Promised Land by demanding to know who they're going to serve: the convenient local gods or the less convenient God who has been with them all along, delivering them from slavery and hunger. In the Gospel, Jesus challenges his apostles specifically to stay with him despite the "hard teaching" of his Real Presence in the Eucharist or to walk away from it all.
Fr. Pastor pointed out that people today don't like to be decisive. We prefer to keep our options open, especially when it comes to marriage. Spouses might not say it, but they speak it with their hearts.
"I'll live with you for as long as it works out. We'll get married later. Maybe."
"I'll be your wife as long as you make me happy."
"I'll be your husband until you lose your looks and I trade you in for a newer model."
"I'll leave you if we can't have kids."
God's promises don't work like that. He promised the people a land of their own, but he didn't say what challenges they would face along the way. My thoughts took that even further: he didn't say who exactly would make it to the Promised Land. The original people who walked through the Red Sea never saw the Promised Land; they were so rebellious and whiny that they all died along the way. We never know how God will work things out, but he always does.
I had one spot of disappointment on my heart. We heard the long form of the second reading, the one that makes people uncomfortable. But Fr. Pastor did not mention it at all. I'm grateful that he didn't dismiss it or explain it away, but that was also a great opportunity for catechesis. So many people probably heard, "wives should be subordinate to their husbands," thought, "nope, that's wrong" and walked away without understanding. I hope the Spirit gets into their hearts another way.
For the record, that part doesn't mean, "wives, be doormats." But that is a discussion for another day and a brighter mind.
---
For more Mass fashion and commentary, visit Fine Linen and Purple.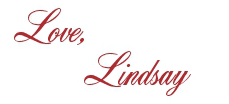 I bet you'll love these posts, too!