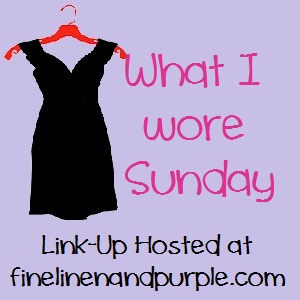 All right! I was so sick last weekend that I couldn't make it to Mass. I haven't been too sick for church in a long time. It was a struggle to watch time ticking by, but I couldn't drive, I go alone, and I couldn't see all the way anyway, so I decided to stay home.
Today was a good day to be back. The Pharisaical part of my heart wanted to hear a mention that All Saints Day is a holy day of obligation, as is every Sunday, but I was just glad to be in the pews once again.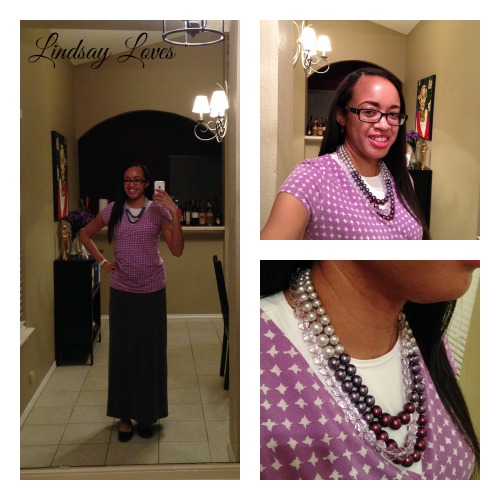 Top: Target
Skirt and shoes: Old Navy
Necklace: Charming Charlie
Earrings: Claire's? (they're so old I honestly can't remember)
Missing a week and having an afternoon activity threw off my schedule, so this was the first outfit that popped to mind and is therefore what I wore. I wore this back in the early spring. I liked it then, and I like it now. As usual, fall arrived with Halloween, so I think my white skirts and sandals will be retired for the year as soon as I pick a time to put clothes away.
Mass was definitely not business as usual. Our pastor is a composer, so he wrote us a new Gloria. (I really liked the old one; it won awards.) It's nice, but it's not the best for parishioners to sing. It has several time signature changes, and the rhythm is not intuitive. I know that because I keep messing it up. Our music director referred to learning it as "a learning curve," which sounded a little condescending. Very few of us are paid musicians, so we are going to need to be cut some slack.
I also got confused during Communion. The physical layout of the sanctuary is unique. Fr. Pastor designed a new path that is designed to "increase access to the Blessed Sacrament" and get everyone moving in a roughly forward direction to receive the Eucharist. I was sick last week and lectored the week before, so tonight was my first time in my usual section. Somehow, I wound up behind one cup minister, having incorrectly guessed that there were now two in that section instead of the usual one. I figured it out pretty quickly, but I'm still not sure what happened. There was definitely a traffic jam forming. I hope it makes sense soon, but if not, this wouldn't be the first time Fr. Pastor brought in a big change and then abandoned it.
We had Fr. Associate Pastor for Mass, and I really liked his homily. He said, "Saints are the masterpiece of God's creation," and I liked the sound of it so much I committed it to memory so I could blog it here!
I've been to numerous All Saints Day Masses, but I can't remember hearing the Beatitudes as the Gospel reading before. I'm probably just not remembering. Regardless, he also challenged us to find where we fit in the beatitudes. Are we merciful, poor in spirit, and hungry for righteousness? Or do we fit better in a list of sins?
One of the example sins he listed was "self-directed satisfaction," a turn of phrase so striking and awkward that I also committed that one to memory. It didn't make me want to roll my eyes as much as when priests say "the marital act," but it came close. For the record, he came right out and said "pornography," so there was that much, at least.
Finally, I learned a new word tonight: supernal. It's the opposite of "infernal." I spotted it in the last verse of "For All the Saints" and wrote it down to look up later. I like that song, so I wasn't as suspicious as I am of the language in more contemporary hymns, but I will admit to having no idea what it was when I sung it. Forgive me, St. Augustine! And all you holy men and women in heaven, pray for us!
---
For more Mass fashion and commentary, visit Fine Linen and Purple.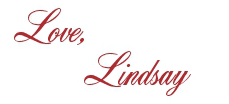 I bet you'll love these posts, too!