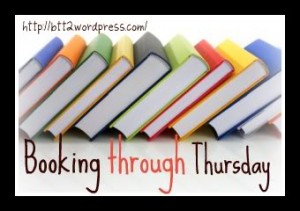 What book (or books) from your childhood do you think about most often? Which had the [greatest] effect on your life?
I have a faint memory of a colorful book that I was reading out loud to my friends one day. We were sitting in the grass behind our central mail delivery unit. (The book is the faint part of the memory; everything else is vivid.) I was happily reading when I felt a tickle on my other hand, the one that was not holding the book. I looked over and saw a hornet perched right on my palm. I panicked. It stung me.
And you thought reading a book was a nice safe activity. Wrong!
The other standout childhood book is my picture Bible. I don't remember when I got it, but I held on to it for a long time. It was a gift, and it was the only Bible I owned until eighth grade. (True story.) I would open it up to the beginning and look at the impressionist paintings of Adam naming the animals in Genesis. Sometimes I would flip on a few pages to Cain's murder of Abel, or even all the way to Samson pushing the pillars down to crush his enemies.
It was years before I knew that the Bible is not really meant to be read cover-to-cover like a novel. As a child, though, I knew that the end of the "book" was really scary. Those pages had pictures of a raging fire. I didn't like that part. Currently, I am nearing the end of a Bible study on the Book of Revelation. There's not as much fire as Little Lindsay thought. There's some fire, but there's also the New Jerusalem. That part is pretty sweet.
---
For more short queries about books and the reading life, visit Booking Through Thursday.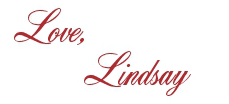 I bet you'll love these posts, too!