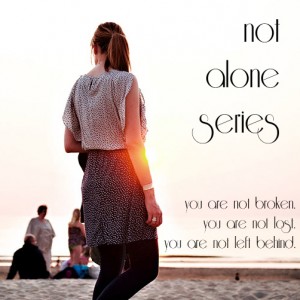 What are some great recipes for just one person? How do you handle shopping, cooking, and eating for one? Do you have any kitchen advice or cooking tips for singles? (Thanks to Bek and Laura for suggesting we give this one another go!)
I basically make 3 types of meals:
The basic meals-for-one that a child can make, like cereal or a sandwich
Slightly more involved meals-for-one, like a chicken quesadilla (for which I always have the ingredients handy and which I eat about once a week)
Family-size meals that I make to intentionally generate leftovers
Type 1 meals make up most of my day. I have a bagel for breakfast every weekday morning and cereal on the weekends. I have a sandwich for lunch every workday and slightly fancier sandwiches on weekends. There's not much variety, but there is a ton of brainpower left over for bigger priorities.
Dinners vary between Type 2 and Type 3. If I know I'll have to eat and run before an evening activity, I make a Type 3 meal on an earlier night. If I stay at home after work and want something freshly cooked, I'm all about Type 2.
I also take advantage of being single by building my budget in a way that allows me to eat out. The time, location (Austin is a big town!), and convenience make the financial sacrifices worth it for me. And since I'm just one person, I buy fewer groceries when I eat out more.
My favorite meal is a giant batch of pasta. I call it Pasta Lindsay. I cook rotini, ground sausage, and store-bought sauce (because making it from scratch is not how I want to spend my time); combine everything; and call it dinner. I started making it that way back in college, when my friend Hana pointed out that Hamburger Helper is more expensive than just putting it all together yourself. I patched together a DIY version and have never switched back! It's so simple, and the sausage is the key to making it flavorful.
But I do buy Tuna Helper when it's on sale during Lent. #TexasPerks #thanksHEB
My secret tip to cooking for singles is this: your freezer is your friend. I have a good chunk of recipes that can be made in a large batch, frozen in individual portions, and thawed for reheating in the microwave. I own too many portion-sized containers, so after I cook and eat, I fill up at least one container (sometimes four) with the leftovers. I usually put one or two in the fridge to eat within the week. I freeze the others.
Apparently many people don't think you can freeze pasta with sauce on it. False. I always toss my pasta with the sauce. I had too many spaghetti dinners growing up where I had too much sauce and not enough noodles. I also freeze chicken divan (chicken with broccoli in a cream sauce), soup and chili, and even mac and cheese. The only thing I don't freeze is rice. I just make extra and keep the rest in the fridge. When reheating rice, add a splash of water and vent the container lid; the steam helps dramatically.
My secret tip to grocery shopping for singles is this: buying in bulk is your enemy. I'm not saying you shouldn't stock up on nonperishables. Do that. But don't try to kid yourself into buying food you won't eat. I buy pre-cooked, fajita-seasoned frozen chicken for my quesadillas: a store brand (because I live in Texas) and in a large bag. And I gradually eat up the whole thing. I buy individual pints of milk because the second half of my quart always spoiled before I could use it. A lower cost per unit doesn't matter when it's in the trash. On the other hand, I buy the largest box of Honey Nut Cheerios I can find, and I stock up when any item I purchase regularly goes on sale. Shop smart, friends.
Finally, here's a recipe. I went to a soup swap a few weeks ago. The other ladies and I all prepared soups with the specific intention of freezing them for later. My contribution was a soup I make all the time:
Chicken Tortilla Soup
(serves 5–6)
2 cups (1 lb.) cooked and shredded chicken
2 14-oz. cans chicken broth
1 10-oz. can diced tomatoes with green chilies
1 6-oz. can tomato paste
1 can black beans, drained and rinsed
1 can corn kernels, drained
1 onion, diced
2 T minced garlic (you can eyeball this)
1/2 tsp. ground cumin
1/4 tsp. ground cayenne pepper (1/2 tsp. or more if you like spicy food)
tortilla chips or strips
Monterey Jack cheese (optional)
Combine all ingredients (except ground spices and chips) in a large pot and stir. To stretch, add a can of tomato soup; to thicken, add more tomato paste. Bring to a boil, then reduce to a simmer for 20 minutes, stirring occasionally as the flavors marry. Add spices and continue simmering for an additional 10 minutes. Serve in bowls over crushed tortilla chips or strips with optional Monterey Jack cheese.
---
Next week's topic: Rejection
How do we gracefully and graciously handle rejection? How do you avoid falling into self-doubt or bitterness? How can you help or encourage others who have gone through rejection?
View past and upcoming topics here or like our Facebook Page for regular alerts.
Link up with Rachel at Keeping It Real.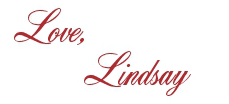 I bet you'll love these posts, too!