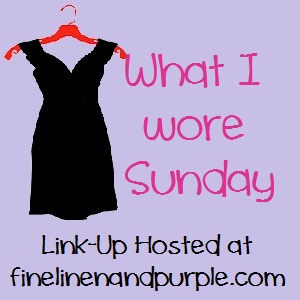 Although I only published last week's outfit post a few minutes ago, I wore that outfit last week. Today's outfit was just as fall-like but far less appropriate, unfortunately. I swear it was fall again yesterday! Today was a day I was glad I had opted out of the cardigan. I probably could have skipped the leggings, too. Oh, well. I liked how I looked even if I was a bit too warm.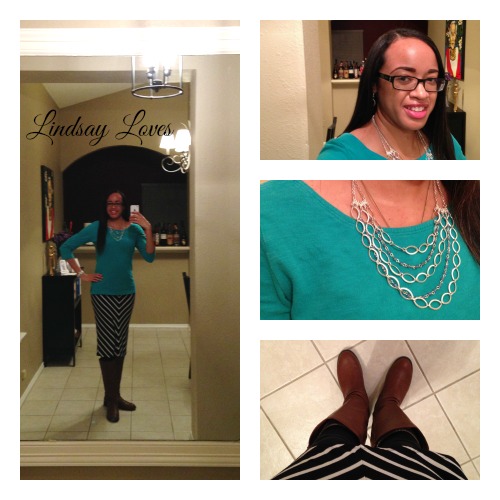 Top: Target
Skirt and leggings: Mossimo for Target
Boots: LC Lauren Conrad for Kohl's
Necklace and earrings: Charming Charlie
I've worn the bottom half of this outfit a few times before. It's one of my favorite combos, and I am very glad to have been able to bust out the boots again. This was the third day in a row that I've worn them. This year, they are all broken in, and I figured out the leg warmers thing, so it's smooth sailing. I was also glad to be able to pull out this necklace. The beads are blue and the skirt is a bright shade of green. Blue and green was not a color combo I'd considered before I saw Audrey crush it over at Putting Me Together, but now it's one of my favorites.
No surprise friendly faces at Mass this week. The readings were excellent. (It's the Word of God; it's always excellent.) I have a soft spot for the end of the liturgical year when everything gets really judgment- and heaven-focused. After spending the last eight weeks studying the Book of Revelation, I was more than ready for a sweet end-times homily. What I got was another guest appearance by Fr. Pastor to further elaborate on the Catholic Services Appeal. He didn't mention the readings even once. Instead, I heard the top five reasons why Catholics don't tithe, only two of which I can remember. One was that they don't make it a priority. The other was that it isn't talked about from the pulpit, which Fr. Pastor was literally contradicting as he said it.
I don't mind homilies or articles about tithing. I was convicted to start giving by percentage instead of dollar amount years ago. When I get my tax letters in January, I'm always astonished by how much that adds up to over the weeks and by how little I miss it. I could do plenty with that money. I could be out of debt even quicker than using YNAB is allowing. But God is my priority, so I give with no strings attached.
---
For more Mass fashion and commentary, visit Fine Linen and Purple.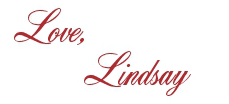 I bet you'll love these posts, too!